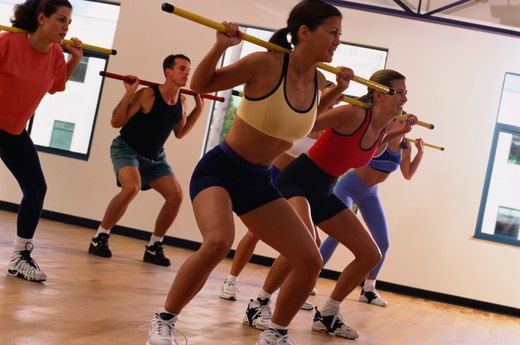 There are—besides the pecan pie—many reasons to get fit this season. Say you've just gotten engaged—we'll tell you about the best workout for whittling your waist and toning arms in time for the big day. Or perhaps you're a busy dad who's packed on a few pounds recently. We'll point you in the direction of the most efficient, time-saving workout that will get you back on track in no time. Read on to find your dream muscle-building, fat-burning method.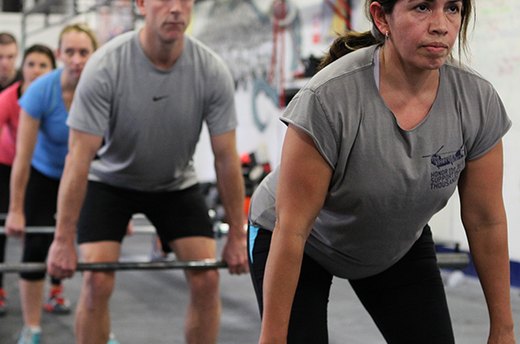 CrossFit
Created in 2000, CrossFit has long been the choice of those who want to get a killer workout that your body will feel the next day. The key to a CrossFit class is that you are constantly moving through different types of exercises (aerobic, gymnastics and Olympic-style weightlifting). Some fitness pros believe that "muscle confusion" is the key to a successful workout, and this workout definitely delivers. CrossFit works the entire body, delivering stronger muscles, cardio capacity and flexibility.
Best for: These high-intensity classes might be too much for a fitness beginner. Someone with at least a modicum of gym time under their belt would enjoy CrossFit—it helps anyone bump up to the next level.
Stronger
Looking for a short workout you can do at home? Try Stronger, from LIVESTRONG.com. Developed by fitness trainer Nicky Holender, these 30-minute workout videos feature short, high-intensity exercises. They're free to download when you sign up for LIVESTRONG.com, and they also come with a complementary meal plan.
Best for: Anyone who doesn't like the gym or is short on time. And if you're in need of some nutrition coaching as well, Stronger is a great match for you.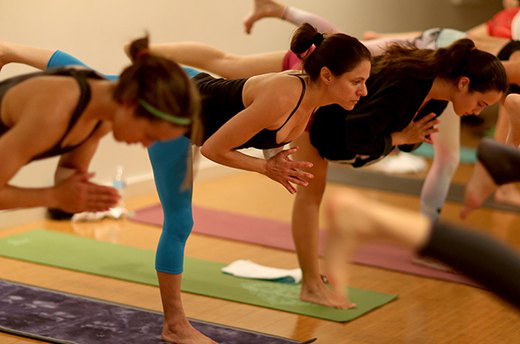 Yoga
There are many forms of this physical Indian practice created in the first millennium B.C. Yoga practiced mainly for fitness has been dubbed "Hatha." In these classes, the teacher (or guru) leads the class through a series of standing and sitting positions, some more intense than others. Yoga focuses on mindfulness, breathing and physical poses (asanas). The outcome is a calmer disposition, better sleep, and physical toning.
Best for: Anyone—truly, the wonderful part of yoga is that it can be adapted for almost anyone's fitness and knowledge level. Classes range from gentle stretch classes to classes with non-stop movement.
Zumba
This class is perfect for those who want to get up and dance—nonstop. Launched in 2001, the Zumba brand is now global. The company calls its workouts "dance parties," held in fitness clubs around the world. World music is played during classes to build good cardio health. Zumba incorporates dance—including samba, hip-hop, merengue, and mambo; it also incorporates leg-strengthening exercises like squats and lunges.
Best for: This class delivers a very sexy body for women. It's great for trimming the thighs, hips and waist. If you're a bride-to-be, this may just be the workout for you.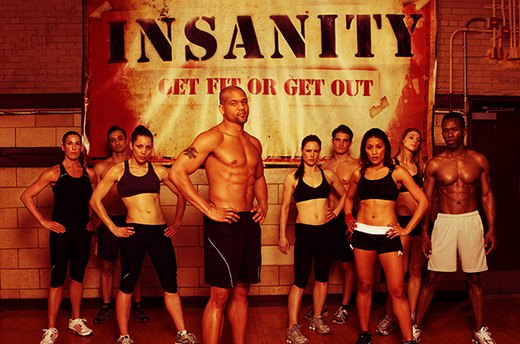 Insanity
Created by California-based Beach Body Fitness, known for their tough-but-effective fitness videos, this workout lives up to its name. It's a 45-minute workout that has intervals of four to five minutes and super-short breath-catching breaks. The intensity of the program helps to build core strength, and all-body fitness, which, the company says, can be attained in just two months.
Best for: You should be in decent shape to attempt this workout. It uses your own body weight to build muscle. It might be tough if you're carrying way too many pounds, so you might want to do some traditional gym workouts for some time before beginning. (The name is "Insanity," after all.)
Couch to 5K
This app helps you do exactly as it says—work your body up to a 5K race (about 3.1 miles); the program is very mindful of absolute beginners, and cautions that you not get too speedy too fast. You can use your smartphone or other device to keep track of your progress and keep you motivated. Workout sessions last 20 to 30 minutes, three days a week.
Best for: Pretty much anyone. Since you might be starting from the couch, there is nowhere to go but up!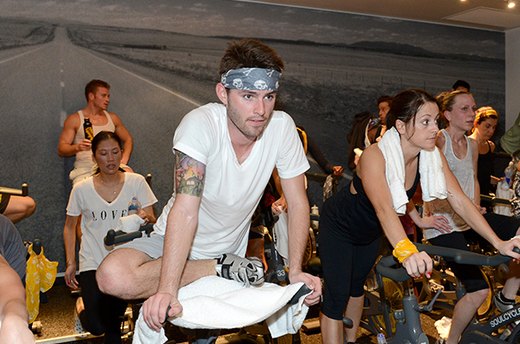 SoulCycle
This Spinning class inspires almost cult-like devotion in its followers. During SoulCycle classes, lights are dim, candles are lit, and music with a great beat is played. The class is "coached" by an instructor who tells class members when to stand up and pedal, and when to increase intensity on the bike by ratcheting up the resistance. There is a mind-body connection stressed in the class, and you might feel something a bit spiritual.
Best for: Pretty much anyone who can ride a stationary bike. The basics are simple (sitting on the seat and pedaling), though instructors ask for a lot more. This workout is a great fat burner, so it's perfect for those looking to obtain quick results.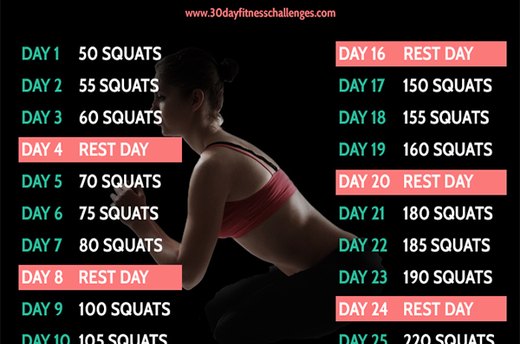 Squat Challenge
On the Internet, tons of "30-day challenges" for fitness can be found; this one, perhaps obviously, is based on squats--lots and lots of them. The program has you starting at 50 a day and working up to 250. The exercise is focused on women who want to tone their legs, hips and thighs.
Best for: Those who are already doing a full-body workout and want to focus on the lower part of their bodies.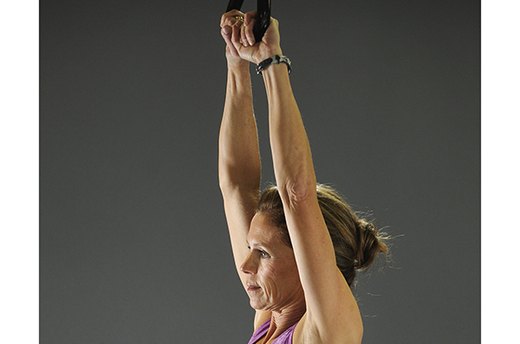 Kettlebell Workout
Kettlebells, a Russian creation, are different from other types of weights. The core is in a circular metal ball with a handle attached to it, thus the weight extends beyond your hands. Kettlebell workouts entail lifting and swinging the heavy balls. They work wonders on the arms, back, legs and shoulders. Classes involve many repetitions, making the workout partially aerobic, unlike regular weightlifting.
Best for: Those without shoulder or back injuries—though some adaptations can be made for those without much strength—looking to firm and tone their entire bodies.
Plank Exercises
This group of exercises is aptly named, as the body is held in one straight line for all of them. Think of holding your body flat between two panes of glass. The basic "plank" is done face-down, facing a mat, in a push-up position. This is called a "front plank": the body is held in position by distributing the body's weight on forearms, elbows, and toes. There are also side planks and reverse planks. Planks are very effective at working the core and abs.
Best for: Those having trouble building muscle in their abs and sides; also, there are plenty of variations (such as knees to floor), that make it an accessible workout for beginners.