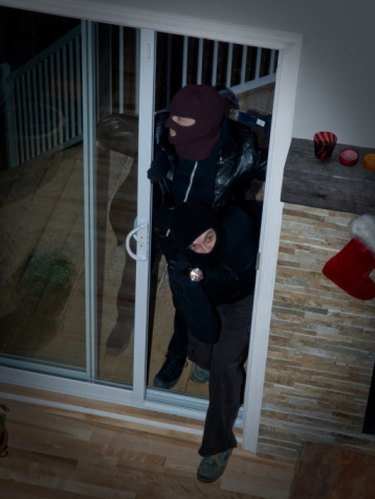 The DCU-602 alarm system series incorporates several different models of Brinks alarm, including the BSH-2000A, B and C. The system has room for six additional entry codes for family members or employees. Additional entry codes can only be changed using the system's three-digit master code. Replacing an entry code helps ensure your property is completely secure -- a leaked entry code could compromise the effectiveness of your Brinks alarm.
Step 1
Tap the "Options" button in the lower right corner until "Auxiliary Code Enter Master Code" appears on the display.
Step 2
Enter your three-digit master code using the numbered buttons. "Enter 1-6" appears on the screen.
Step 3
Touch the number of the code you are changing. "Enter New Code" appears on the display screen.
Step 4
Type in a new code using the number buttons. When the keypad emits a confirmation beep, the new code is ready for use.
Tip
After you've programmed in a new code, test it by activating the alarm system with the code. Follow up by using the new code to turn the system off.