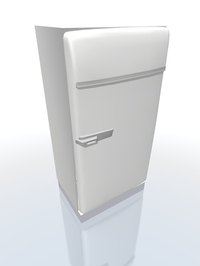 The employee kitchen is often the room that gets the least attention at office-cleaning time. The kitchen functions as the employees' personal area and is usually treated differently than work areas. Everyone might use the kitchen, but a cleaning plan is needed to ensure that it is cleaned regularly. Keeping the office kitchen clean requires communication, a plan and consistency.
Things You'll Need
Paper towels
Cleaning supplies
Rubber gloves
Hold a staff meeting to discuss creating a plan. Include only those employees who will have kitchen-cleaning duties. Plan to explain why this issue is important: hygiene, safety and employee moral. Explain the problem, suggest a solution and develop a plan. Ask for volunteers to serve on the kitchen-cleaning committee.
Purchase cleaning supplies and let staff know where they are kept in the kitchen. Include cleaning liquids, paper towels, trash bags and rubber gloves. Place a spray bottle with a gentle cleaning liquid on the counter so that employees will clean tables and counters after use.
Develop general kitchen-cleaning rules for all employees. Make a list and post it in the kitchen. Include requests that employees discard personal garbage, wash personal dishes and utensils and put them away, clean the microwave and coffeemaker after each use and remove personal items from the refrigerator as appropriate.
Ask the janitorial service to perform a thorough one-time cleaning of the kitchen–floors, walls and cabinets--and to clean the kitchen floors during each office cleaning. Usually, the janitorial service cleans the floors and performs a routine cleaning of the kitchen; if this is not the case, add these tasks to the cleaning schedule.
Make a schedule for cleaning the refrigerator and assign a two-person team to do the cleaning every two weeks. Notify employees in advance of each cleaning that all items in the refrigerator will be discarded.
Check the kitchen regularly and at the end of each week to note problems that need to be addressed. Address and resolve problems quickly. Continue to encourage employees to help clean the kitchen clean by posting friendly reminders. Ask for full participation by encouraging employees to take individual responsibility for the kitchen.