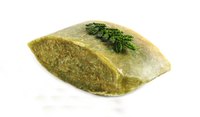 Using potash to make soap is as ancient a method of soap making as any that exist. Modern potash takes its name from the use in older days of ashes from the kitchen, or pot, fire, in soapmaking. Now, potash is sold in commercial form as a household and gardening item. It is available in home improvement and garden stores, and can still be used to make soap if you are interested in doing it the old way. The proportions of most old soap recipes are scaled for a year's worth of household soap, so a good deal less may be needed if you are just experimenting. Be sure to keep the proportions of potash, grease, water and salt consistent, however.
Things You'll Need
Potash
Water
Large stockpot or boiler
Strained grease
Spoon
Sea salt
Metal strainer or colander
Bucket
Soap molds, or baking pan
Knife
Mix potash and water. In a large stockpot or double boiler, dissolve 5 lb. of potash in a gallon of warm water, stirring until mixed thoroughly.
Add grease. Pour in 5 lb. of strained grease, stirring. It was traditional to strain grease off of cooking pans and save it for months for soapmaking, but if you prefer not to, you also can use fresh lard, Crisco or bayberry tallow. Boil the grease, potash and water together until a spoonful brought out of the pot and cooled turns to a thick jelly.
Remove the mixture from the heat, and have several cups of cold water on hand. Stir in the cold water a little at a time until the mixture is thinned out and approaching liquid, and then add a pint of sea salt, stirring well. Put the mixture aside to sit overnight.
Separate the soap from the lye the next day. It will have settled out in layers of solid and liquid; the liquid is the lye. Drain it out with a metal strainer or colander into a bucket, and set the lye aside for cleaning or other soapmaking. (Other recipes call for lye instead of potash.)
Heat the soap again. Bring it slowly to a boil and let it boil for 15 minutes, then remove it from the heat again. Pour into a baking pan with tall enough sides to create thick soap bars. Let cool.
Pour off the lye, as more will have separated from the soap. If you're using molds, you can just pour off the lye from the top of the molds. If the soap is still in one piece in a pan, you should also be able to pour it off carefully. Let dry before cutting it into bars, and afterward let the bars dry for several days before using.