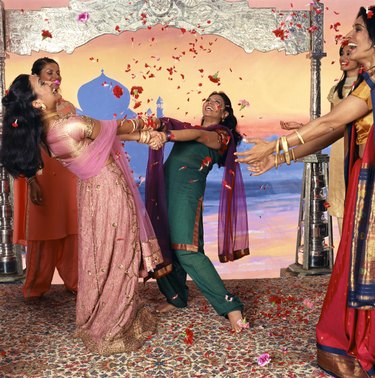 Bollywood is a term used to describe the film industry in India. These films are Mumbai based and in the Hindu language. A Bollywood party mimics the costumes worn by Bollywood actors and actresses. This party is typically filled with bright colors and exotic fabrics. If you get invited to your first Bollywood party and are unsure of what to wear, the easiest thing to do is to wear a sari. However, saris are not common dress for most people. In this case, creating an impromptu costume is best.
Women
Step 1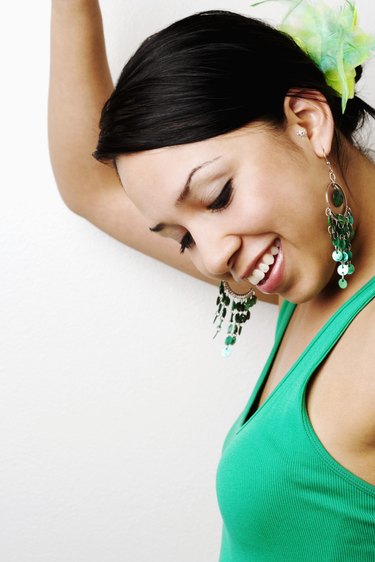 Wear a plain but brightly colored and fitted cropped T-shirt or bandeau. You can also choose to wear a plain, bright colored and fitted tank top or three-quarter length T-shirt.
Step 2
Wear a long, A-line skirt. The skirt should be long enough to cover your feet. This skirt should also be bright in a color that coordinates with your top.
Step 3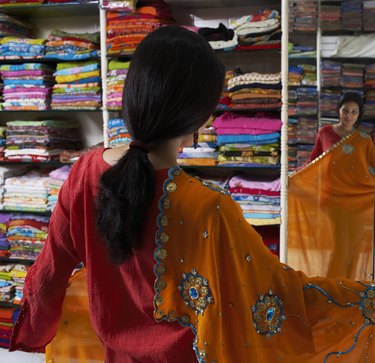 Buy or borrow at least 4 meters of a fabric that matches your top and skirt. This fabric should have an intricate, exotic design. Tuck one end of this fabric in your skirt, at the backside. Wrap it around your waist once and throw the other end over your shoulder, so that the other end hangs in front of you.
Step 4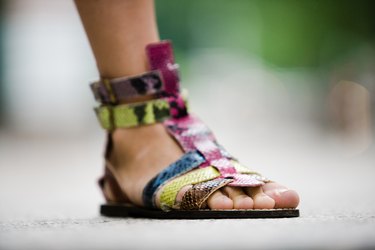 Wear sandals for footwear.
Step 5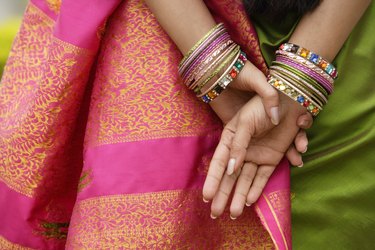 Wear thin bangles on each arm. Also make sure to wear long, dangling earrings.
Step 6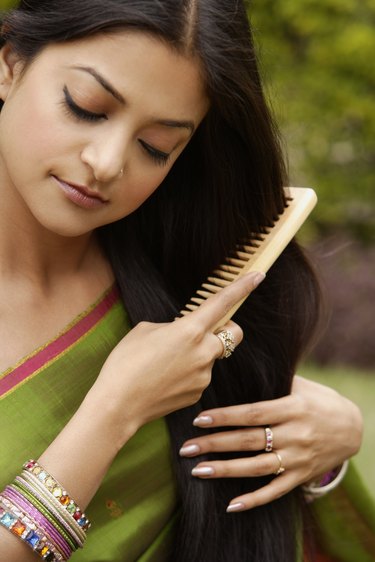 Wear your hair in either a ponytail or bun. You can also choose to wear your hair down and straight.
Step 7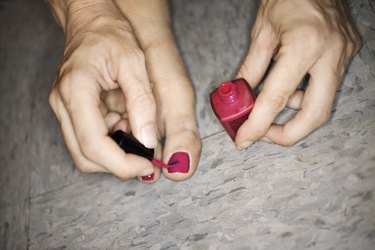 Paint your toenails and fingernails in a bright color.
Step 8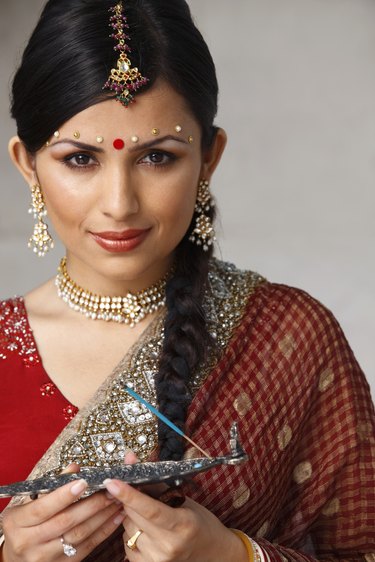 Men
Step 1
Wear a long, white T-shirt. This shirt can be either long or short sleeved. It should be long enough so that it reaches mid-thigh.
Step 2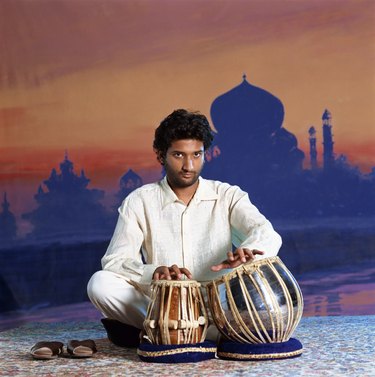 Wear plain white pants. White pajama pants can also be worn.
Step 3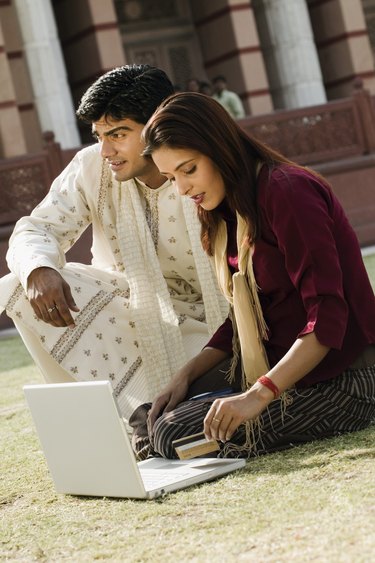 Wear a plain scarf over your shoulder or around your neck. This scarf can be any color.
Step 4
Wear a turban or Fez hat.
Step 5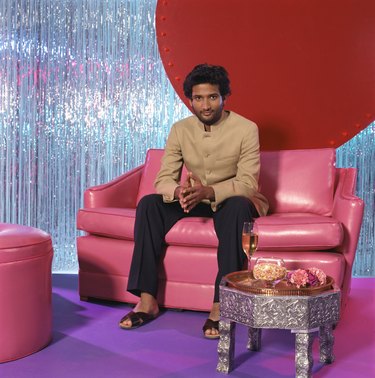 Wear sandals for footwear.