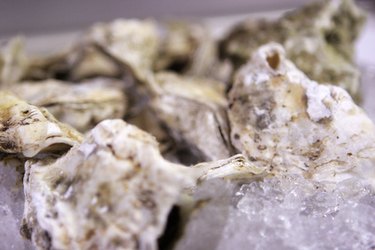 Oysters vary in color depending on their type and geographic location. The Interstate Shellfish Sanitation Conference advises consumers that oysters of any color are safe to eat so long as they are "harvested from approved waters, packed under sanitary conditions, and properly refrigerated."
Oyster Shells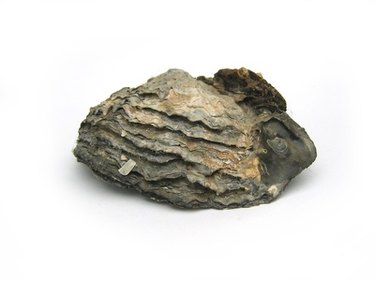 The inside of an oyster shell is generally white or pearl-colored. In contrast, the outer shell takes on a range of different hues. Most oyster shells are dark gray, but Cornish Native Oysters are blue, while the Pacific Oyster contains hints of purple, brown, or white.
Oyster Meat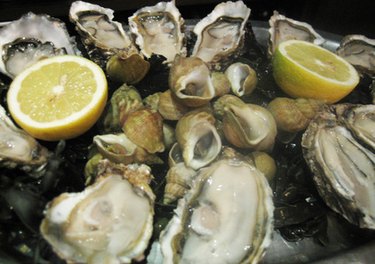 The Maryland Department of Agriculture suggests that healthy oyster meat is "a creamy white to gray color." However, fresh oysters turn many colors, including red, green, brown and pale yellow.
Geography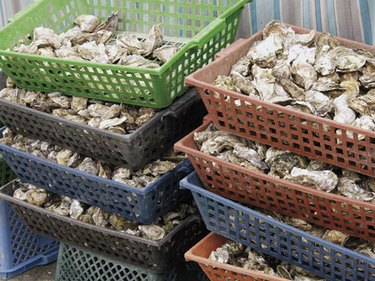 Environmental conditions in different parts of the world influence oyster color. Oysters change color due to variations in diet, temperature and levels of mineral deposits in seawater. Oysters often appear spotted because algae cling to their shells.