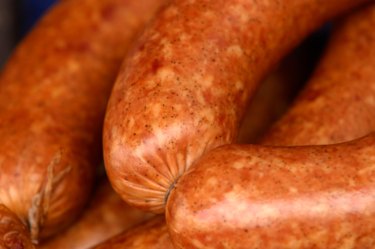 Fennel sausage is a type of spiced meat sausage. It can be incorporated in breakfast, lunch and dinner dishes and is especially appropriate to serve during fall harvest months.
Ingredients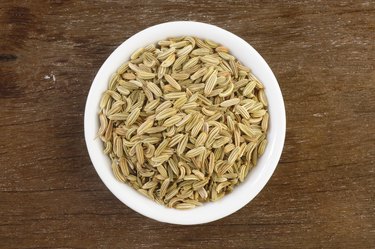 Fennel sausage is a spiced sausage made from meat, usually pork, and flavored with fennel seed, a flavorful, sweet and bitter herb. Other spices are often included in fennel sausage, including salt, pepper, garlic, cayenne pepper and sugar.
Preparation
To make the sausages, combine all the spices together and mix them with the meat. Then put the meat in a grinder and wrap it into tight sausages. Once the wrapped sausages have been poached, remove the wrapping and saute the fennel sausages on a frying pan until golden brown and cooked through.
Recipes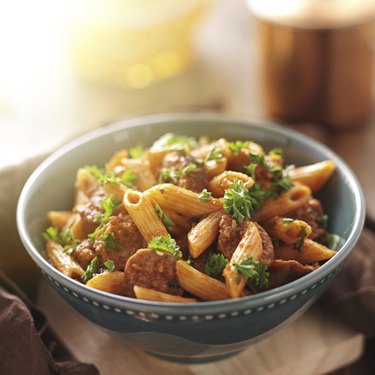 Fennel sausages can be cut up and mixed into pasta dishes, or served alongside eggs or kraut. Fennel is a strong spice, so pair the sausages with more mild flavors for the best results.