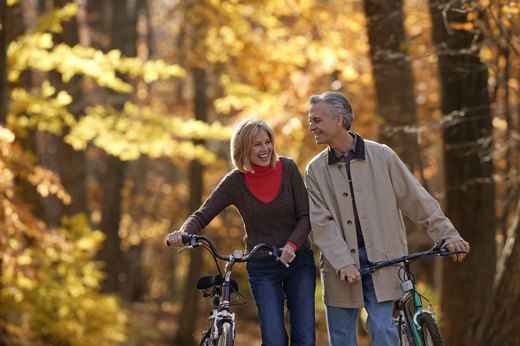 Swimsuit season may be over, but that doesn't mean fitness and nutrition have to fall by the shoreside. With the abundance of holiday feasts that loom ahead, it's smart to get a head start on beating the holiday bulge. Whether you're an individual, a couple or an entire family, make it your goal to keep active and eat well, even as the temperatures drop.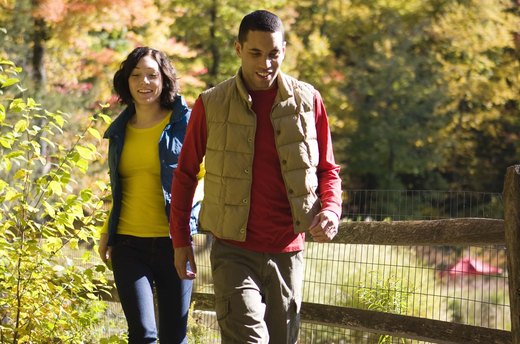 Get 10,000 Steps In a Day
As we transition into winter, venturing outside may become less appealing. That doesn't mean you should reduce your physical activities, though. "Stand up and get away from your computer, kitchen counter and couch," says Karen Owoc, a professional member of the American College of Sports Medicine and International Society of Sports Nutrition. "Fitness and health are no longer about how much time you spend working out, but how much time you spend sitting as well." She recommends buying a pedometer and walking at least 10,000 steps daily.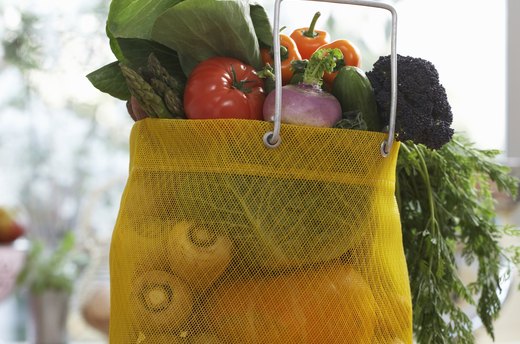 Get More Fiber
Owoc recommends getting in 40 grams of fiber a day. "By focusing on fiber, you will naturally eat less calorie-dense foods and more antioxidant-rich plant foods," she explains. Foods rich in fiber include broccoli, bran, cabbage, celery, squash, beans and mushrooms.
Work Out Together
Combine family or couple's time with exercise and get moving together. "Walk or hike as a family after dinner or on weekends," suggests Owoc. "Walks should be performed continuously at a moderate intensity for 30 to 60 minutes on most days of the week." Better yet, strive for every day of the week.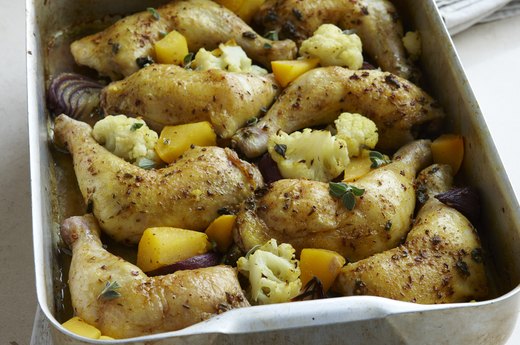 Reduce Red Meat Intake
Throughout the week, reduce the amount of red meats you consume to no more than 70g daily. Replace red meats with vegetable, chicken and fish dishes. Not only are these dishes less calorie-dense, but they're often a higher quality protein source, explains Owoc.
Participate in Team Sports and Activities
Get involved with your community and stay fit by participating in fall team sports and activities. For example, check out the activity calendar at your local gym, participate in local runs and walks, and search the Internet for local meetup groups for people who love to get active.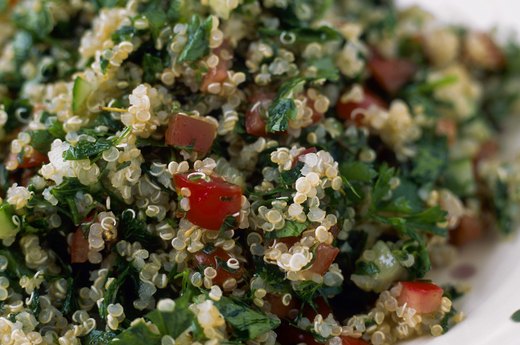 Eat More Whole Grains
While all those cookies, pies and candies may be tempting, make an effort to consume more whole grains and less "white" foods (foods that contain sugar, white flour and salt), says Owoc. Some healthy options include brown rice, wild rice, barley, quinoa, millet, bulgur wheat and wheat berries.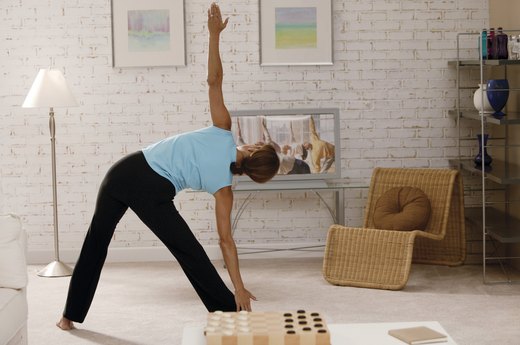 Workout Indoors
If the idea of walking or running around in the cold sends you into a fit of shivers, fear not. Plenty of indoor exercises are available to you. Owoc says, "The best indoor/at-home exercise are 'multi-joint' exercises that can increase strength, balance, and coordination." For example, try squats with a bicep curl, lunges with a twist, push-ups, various planks, dips or even yoga.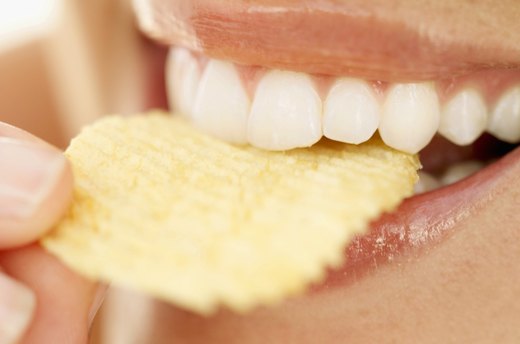 Avoid Emotional Eating
"Emotional eating is when you eat to soothe or smother an emotion rather than satisfy biological hunger," explains Owoc. Emotional eating can also become more of a problem during the darker, colder months and holidays. Before eating, always ask yourself why you want food. Is it because you're bored, sad or even happy? Focus on eating to sustain your body instead of eating to satisfy emotional cravings.