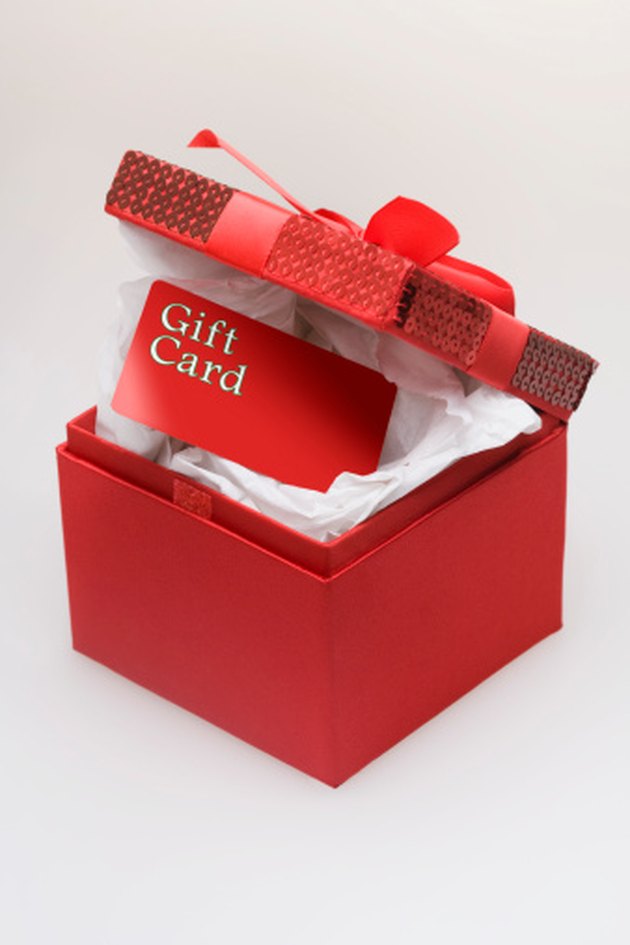 When a Walmart gift card is purchased online, the customer selects the amount that will be loaded on the card. Cards can only be reloaded in a Walmart store by retail customers. Corporate customers with accounts at Walmart.com are able to reload gift cards at any time using the "Reload Gift Cards" option listed in their account. Once loaded, the gift cards can be used to make purchases in store or online for any denomination up to the maximum amount loaded on the card.
Step 1
Click on "Gift Cards" at the top of Walmart's home page. Browse through the available gift-card options, including holidays, birthdays and basic card designs. Click on your selection.
Step 2
Click on the amount you wish to load onto the card within the drop-down menu. Or, type a different amount in the box provided. Gift cards are available in any amount from $10 to $1,000.
Step 3
Enter the number of gift cards you want to purchase in the "Quantity" box.
Step 4
Click "Add to Cart." A box will pop up showing your recently added item. Click on "Checkout" located near the bottom of that box.
Step 5
Complete the checkout process by providing your name, billing and shipping addresses, email address and payment information. For your convenience, Walmart offers the option for you to "Check Out as Guest," "Create Account," or sign in if you already have an account. Once the checkout process is completed, you'll instantly receive an email with your purchase-confirmation details.
Warning
When making purchases on a public computer, make sure to log out completely from any website, or the next computer user could steal your credit card information and other personal details.