According to the FluMist website, "Influenza (flu) is a contagious respiratory disease that affects between 5% and 20% of the U.S. population each year." FluMist has mild side effects that can last a few days.
Use
According to the Centers for Disease Control and Prevention, the FluMist vaccine is used in people ages 2 - 49 to reduce the chance of contracting the influenza virus by 92%. Side effects are possible and not uncommon.
How it works
FluMist is given as a spray in each nostril. According to the FluMist website, FluMist helps your body develop proteins called antibodies that help protect you from the flu. FluMist claims it is a weakened live virus vaccine, meaning it is designed not to cause the flu.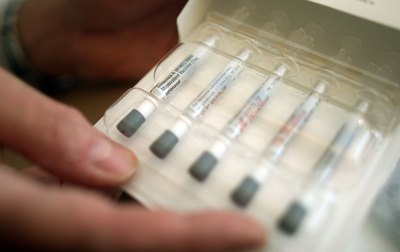 Side Effects
Common side effects, according to Drugs.com include "chills; cough; decreased appetite; headache; mild fever (in children); muscle aches; nasal congestion; runny nose; sore throat; stomach pain; tiredness or weakness." The CDC notes that side effects are usually not severe, and should subside after a few days.
Warnings
The FluMist package contains precautions, including a statement saying "FluMist recipients should avoid close contact with immunocompromised individuals for at least 21 days." This warning is directed towards people with weakened immune systems.
Considerations
Not everyone reacts to FluMist in the same way. If symptoms are severe or persistent, you should be examined by your doctor. According to Drugs.com, seek medical attention immediately if you exhibit any of these symptoms: "severe allergic reactions (rash; hives; itching; difficulty breathing; tightness in the chest; swelling of the mouth, face, lips, or tongue; unusual hoarseness); decreased movement of the face muscles; ear pain; muscle weakness; numbness or tingling of the hands or feet; severe or persistent headache, fever, or chills; wheezing."