While your healthy eating habits are commendable, sometimes a snack consisting of carrots and celery just doesn't cut it. Let go of any guilt—it's time to indulge. Here are five reasons why you should be picking up that ice cream spoon right now.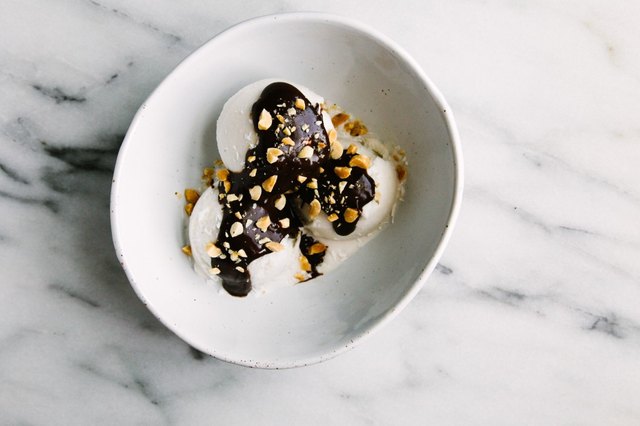 (Ashlae Warner for eHow)
Can't eat dairy? No need to lament the loss of enjoying ice cream. Try this dairy-free version. We're talking peanut butter. We're talking a chocolate shell. We're talking all natural ingredients. Now, time to stop talking and get on with the eating.
Ashlae Warner for eHow
Get the Recipe: Dairy-Free Peanut Butter Ice Cream with Chocolate Magic Shell
Turn up the charm factor the next time you serve ice cream cones with colorful wrappers. Download two templates – one inspired by summer subway art and one blank (perfect for personalization). Because you know--naked cones are so last summer.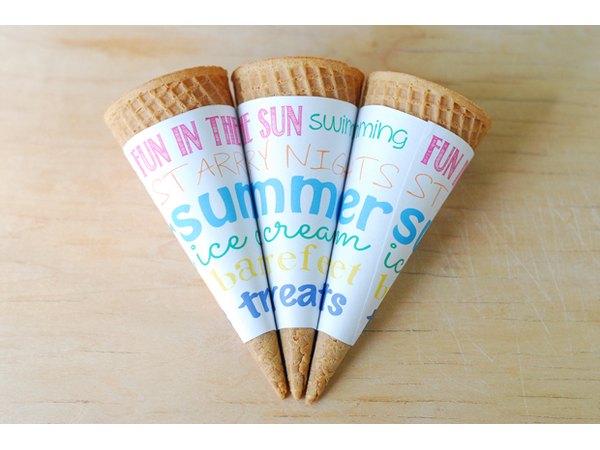 Tonia Larson for eHow
Download the Templates: Ice Cream Cone Wrappers
Hot fudge sundaes—what a classic. There's a reason why this dessert never goes out of style. Whether you're nine or 90, it's always a palate pleaser. This recipe features fresh vanilla bean, coconut milk and other interesting ingredients that come together to create one delicious dish.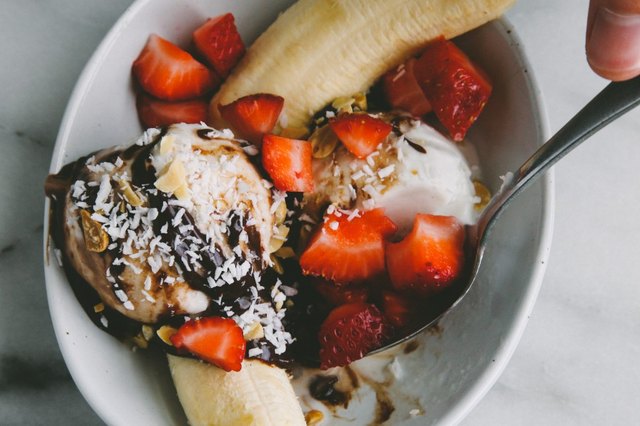 Ashlae Warner for eHow
Get the Recipe: Vegan Vanilla Bean Hot Fudge Sundaes
Got kids at home? Then you've most likely got ice cream lovers at home. So whether it's for a birthday party celebration, a way to cool off during warmer weather, or just because it's Saturday, throwing an ice cream social for kids never disappoints. And no one will blame you if you get in on the action and sample the goods as well. Someone's got to be the tester, right?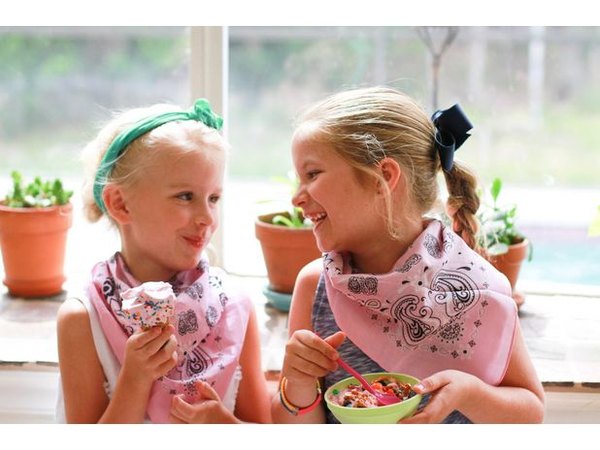 Kelle Hampton for eHow
Learn How to Plan an Ice Cream Social
Adults—this one's for you. Take an ice cream all-star (vanilla); add a touch of bourbon (OK, more than a touch); and what'd you got? A bowl full of heaven. And this one is no joke: whole milk, heavy cream, sugar and vanilla create pure perfection.
Jennifer Farley for eHow
Get the Recipe: Vanilla Bean Bourbon Ice Cream
If you're breaking out the toppings, be sure to do it in style. Turn a simple salt caddy into an ice cream-inspired container. The decorative DIY clay cone is just the cherry on top of this sweet design.
Kelly Lanza for eHow
Make a Caddy for Your Ice Cream Toppings
Promoted By Zergnet