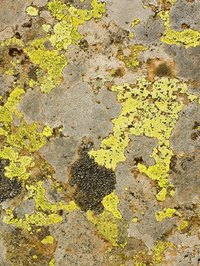 Mildew tends to grow on carpets that remain moist and in areas with high humidity. This often happens in basements. Once you notice mildew on your carpet, remove it to keep your carpet in good condition and to protect your health. Mildew can eventually spread and ruin the carpet if you do not tend to it immediately.
Things You'll Need
½ tsp. liquid dishwashing soap
1 cup warm water
Bowl
Sponge
Dry towels
2 tbsp. ammonia
1 cup warm water
Washcloths
Fan or electric heater
Combine ½ tsp. of liquid dishwashing soap with one cup of warm water in a bowl.
Soak a sponge in the cleaning solution. Wring out any excess solution and scrub the mildew stain. Allow the solution to sit on the mildew area for 10 to 15 minutes.
Rinse the area with clean water. Blot the mildew area with a dry towel.
Combine two tbsp. of ammonia with one cup of lukewarm water.
Blot the ammonia solution onto the mildew stain with a washcloth. Rinse the area with clean water. This will kill any remaining mildew spores.
Blot the area dry with a towel.
Place rugs and other removable carpeting in the sun until dry. Dry the carpeting indoors with a fan or electric heater.