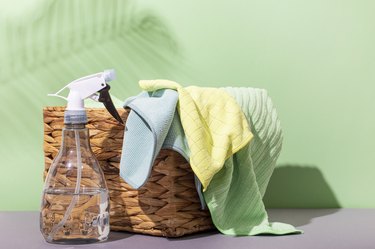 Fall is in the air. While that means crisp temperatures and hot cups of apple cider, it can also mean it's a perfect time for a fresh start.
So what's the best way to usher in a fall refresh this season? A cleaning session that also cleanses your home. Organizing your space and rebalancing its energy may seem like a tall order, but they're actually easy to do. Having a neat and tidy home—with mood-boosting, calm energy—helps you feel centered and ready to take on the new season.
Whether you're a homeowner or renter, this handy guide (complete with a fall cleaning checklist!) will help you deep-clean and cleanse your abode for an autumn refresh.
First, Some Fall Cleaning Tips & Tricks...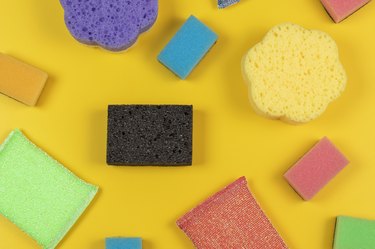 The easiest way to begin fall cleaning is to have a goal in mind. According to organization and cleaning expert Janelle Cohen, founder of Straighten Up With Janelle, the best way to kick off your fall cleaning is to start small. "A proper cleaning practice is being consistent, setting goals that are realistic to your lifestyle and doing everything thoroughly," she says.
For Cohen, this doesn't mean cleaning your entire abode from top to bottom in one swoop. Instead, she keeps a rotating list of areas to tidy and declutter based on a goal and the time of year. For example, her list looks a bit like this: Declutter and organize closets, and refresh the bedroom (think: vacuuming, laundering and washing walls). Once you have a goal in mind (such as cleaning a coat closet), it removes stress from the process and you'll be more likely to actually tackle it.
For many people, the thought of a clean-out session can seem overwhelming. Cohen's go-to advice is to use a timer. "Set a 15-minute timer and clean what you can within that limit," Cohen says. "Add a bunch of those sessions together and your home will be sparkling—and you won't be overwhelmed completing it."
"Set a 15-minute timer and clean what you can within that limit," says cleaning expert Janelle Cohen.
To make any tidy task more interesting, Cohen queues up a podcast or a playlist of her favorite tunes. "It helps you stay active and passes the time super fast!" Cohen says. "I look forward to cleaning because I can zone out and listen to my favorite podcast while being productive." What's on Cohen's playlist? Sophie Ann tops off the playlist, so Cohen can rock out while she folds clothes.
4. Stock up on cleaning supplies
In order to properly clean, organize your supplies so you don't feel stressed every time you approach your cleaning closet. A cleaning caddy is nifty way to make cleaning easier—think of it as a bar cart but for your tidying routine. All you have to do is roll it out to get started.
Another must-have tool? Cleaning checklists that help you manage your cleaning practice. If you don't have a cleaning checklist, have no fear—we've got you covered! In the next section, we'll take you through our checklist for cleaning room by room...
Room-by-Room Cleaning Checklist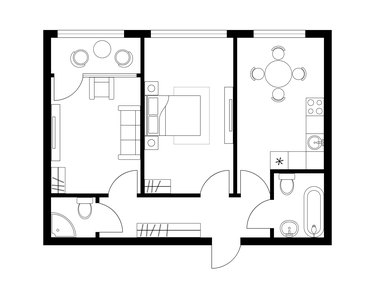 1. Entryways and doorways
The entry point to any space is a launch pad, whether it's for daily living or organization. Cohen notes that it's important to have a spot for catch-all items, such as keys and shoes. Some of Cohen's must-have organization tools include carts, rattan baskets and racks.
And don't forget doorways! Cohen says these spots can be overlooked, so it's essential to wipe down these areas. (Dust, begone!) Microfiber towels and gentle cleaning products from your cleaning caddy, Cohen advises, are great for wiping this area as well as safety appliances such as smoke detectors and carbon monoxide filters.
2. Family room or living room
A multiuse room like the family or living room calls for a couple of tactics. To begin, dust all surfaces, including shelves, light switches, tabletops and bookcases. "When I dust a surface, I take everything off. Then when I put it back, I evaluate if I need it and if that spot is still the best home for it," Cohen says. "If not, I re-home the item. If it's a yes, I give it a good wipe down and then put it back."
The kitchen is the hub of the home, and it's also a room that sees tons of use. Don't overlook cleaning the stove—if it's sticky and grimy, it'll make everything feel a bit iffy. After wiping down the stovetop, appliances and countertops, Cohen says, next up to tackle are the kitchen drawers, as these tend to be "clutter central." Her go-to storage hack? Drawer dividers.
When it comes to the pantry, check expiration dates and toss out expired food. Plus, weave in bins and baskets for storage. Cohen recommends sorting items on shelves by the type of items, such as water and drinks on one shelf and snacks on another.
If you have a junk drawer, it can quickly become a catch-all for a hodgepodge of items. Cohen uses drawer inserts as a DIY hack to keep these areas from getting messy. "I pull everything out of the junk drawer, sort all the stuff into categories, then I figure out what inserts work best and put it all away," Cohen says. "It's not a perfect science, but it works!"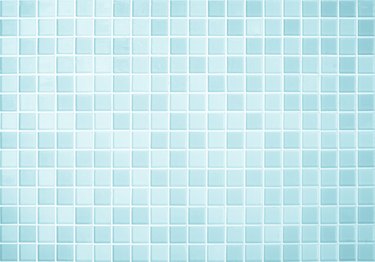 The washroom gets daily traffic, so begin with decluttering. Throw away expired or seldom used beauty products. Cohen takes everything out from under the sink and organizes by category. "I put everything back in color order because it's more visually pleasing," she says. Got extra goodies? Use woven storage baskets and Cohen's junk drawer tactic from above. Then, once you're done organizing, make those tiles sparkle!
The messiest culprit in the bedroom is often the closet or bureau. Paring down clothes and shoes might be the first order of business, but the most essential to Cohen is folding any clothes or sheets hanging about in drawers, closets or corners. "Everyone's space is different," she notes. "So fold as you see fit." When everything is put away, vacuum the floors and rugs. Then tackle bigger to-dos such as flipping your mattress or changing your sheets and pillow cases.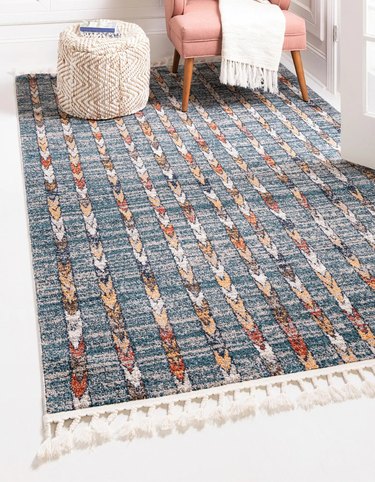 Sparkling floors and tidy rugs make a world of difference. Seriously. According to Cohen, the eye is drawn to clean lines and and clear floors when you enter a home. If the floors are shiny and bright, you'll instantly feel as if your space just leveled up its tidy factor. Her tip? Keep floors clean by mopping with a natural cleaning solution and keeping any objects (such as shoes) off the floor and stowed safely in a bin. Our favorite floor solution is an old-school classic: a half cup of vinegar for every two gallons of hot water, a dollop of dish soap and three to five drops of essential oils for scent.
Whether you have a backyard, a balcony or another kind of outdoor space, remove any dead and dried-out plants. Wipe down any patio furniture, railings and fixtures too. This is a good time to inspect gutters, hoses and caulking that may need cleaning (or even repairs).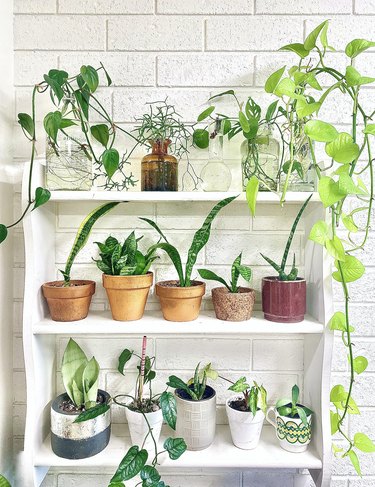 After doing a fall cleaning, your home may look shiny and new…but how does it ​feel​? Restoring the energy of your space is just as important. Luckily, implementing a cleansing practice can be simple and easy.
Astrologer Cristina Farella defines a cleansing practice as intentional energy clearing in order to feel aligned with daily life. "A cleansing practice allows us to mindfully connect with the quality of our environments, and it can offer many beautiful ways to ground ourselves into the spaces where we live and work," Farella says. "I see a cleansing practice as a way of having a symbiotic relationship with our home and work spaces, giving back to the rooms that support us, so that we can in turn be well supported."
Here's how to implement a cleansing practice for your home.
1. Designate a specific day to cleanse
Farella likes to do cleansing work on Sundays or Mondays—two days of the week associated with the sun and moon. "In astrology, the sun is the planet that offers clarification and illumination, and the moon is the planet that represents nurturing and security," Farella says. Pick a day of the week that corresponds with your intention.
2. Organize before cleansing
Just like Cohen, Farella is a big fan of an initial decluttering, including vacuuming, mopping and cleaning the space you intend to cleanse. After all, decluttering in itself is a powerful way to invite in calm and restful living. Once things are clean, you can get to cleansing. "Using either incense smoke (like jasmine or lavender), a candle or a sound (such as a little bell), I will invite an energetic reset in my space," Farella says.
Intention is the key to energy realignment. If you're not sure where to begin or feel overwhelmed, Farella advises you to reframe a cleansing ritual by thinking of it as a simple series of micro-habits designed to enhance your quality of life. Start by thinking of the end goal: How do you want your home to feel? If the answer includes a more serene space, then develop your cleansing practice according to that intention.
4. Pick a cleansing ritual
A cleanse can be a big or small practice, and there's quite a few types of practices to invite into your home. First things first, don't get overwhelmed by your options as you can experiment with types of cleanses throughout the year. "Bringing a cleansing ritual into your life can be a step toward a more holistic approach to living well," Farella says. And you can cleanse for any reason at all! "I'll also do a cleanse of my home environment after particularly challenging emotional experiences or conversations, for the sake of creating a clean slate and reconnecting with my center," she says.
If you're unsure of where to start, pick a simple option from our handy list below!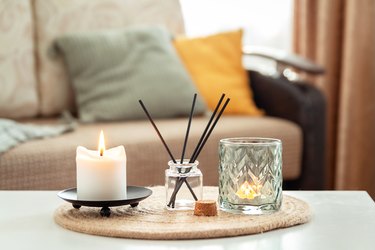 3 Home Cleansing Rituals to Try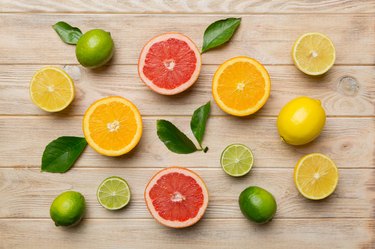 Cleansing can take on many shapes and forms, and above all Farella recommends having a sense of play and an open mind. A cleansing routine doesn't have to be expensive, Farella notes, and you can use items like herbs, pots and candles that you already have on hand. "At the end of the day, a cleansing routine helps you live a life that feels sweet, contemplative, orderly and abundant," she says.
1. How to do a kitchen cleanse
Farella says that the kitchen is the heart of the home, and this practice will realign the energy in this busy space. "In all four corners of your kitchen, sprinkle sea salt, which is an ingredient known for its protective and clarifying influence," Farella says. Begin in one corner of the kitchen, and with a broom sweep the salt in toward the center of the kitchen. Sweep the entire kitchen floor from the outer edges, inward and discard all the swept up salt. This will create an energetically centered kitchen.
"At the end of the day, a cleansing routine helps you live a life that feels sweet, contemplative, orderly and abundant," says astrologer Cristina Farella.
2. How to balance your home
This practice realigns the energy in the home at large. To begin, Farella says, fill a stock pot or large pan with water, and add sliced lemon or orange and any of the following herbs: cinnamon (stick or powder is fine), bay leaf, peppercorns, juniper berries, rosemary, mint, calendula, rose. Then spritz the liquid throughout your home. "Any combination of these herbs will make your house smell beautiful and fresh, and it will bring balance and sweetness to your home environment," she says.
3. How to do a windows and doorways cleanse
Energy passes in and out of our homes through windows and doors, Farella says, and that energy can accumulate. The simplest way to cleanse a doorway is to make a mixture of water and sea salt, then with a damp towel wipe down your door, the doorframe, the steps leading into your home or the threshold where your door meets the hall (if you live in an apartment). "If you'd like to up the ante, choose your favorite incense like juniper and waft smoke over both sides of the door, thanking it for keeping your home fortified," Farella says. Then repeat this process with the windows.
Consider your home rebalanced!