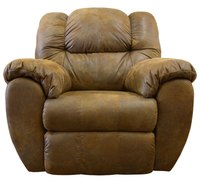 Cleaning suede furniture can be a giant pain in the neck. Along with leather, suede is one of the most notoriously difficult fabrics to clean. But do not panic. There are ways to clean your suede furniture without spending a lot of money.
Things You'll Need
Large bath towel
Pencil eraser
Suede brush
Dry cloth
Suede or leather protection spray
Use a large bath towel and buff the entire area of the suede furniture to be cleaned. This will prepare the suede for the cleaning process.
Use a pencil eraser and go over any dry stains. Rub the pencil eraser on any dry stains until they are gone.
Thoroughly brush the furniture with a suede brush.
Apply a very tiny amount of white vinegar to any stains left on the suede furniture. Scrub the white vinegar into the stains with a dry cloth until the stains have vanished.
Let the furniture dry completely overnight. Spray the suede furniture with a suede or leather protectant to help prevent further stains from setting in.