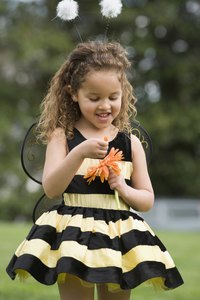 Making sales on eBay depends on establishing a good reputation, having great products, and writing descriptive copy that captures the essence of what you're selling. But buyers still want to see what they're buying. Your buyers are in the virtual world, so you are wholly dependent on posting fabulous photos that show each item in detail, taken in such a way as to not only show what the product is, but also to build excitement over it.
Taking Great Photos
Your product photo shouldn't be an afterthought. Your buyer can't pick up and touch what you're offering, but a great photo can be the next best thing – and your focus needs to be on giving that buyer an experience that is as close to the real thing as possible. Multiple photos may be in order to illustrate details, and images from multiple angles will help boost sales. Avoid enhancing your photos with extra frills like special borders or clip art.
Mechanics of eBay Photography
The photos should stand alone, without Photoshopping, but learning how to crop out unnecessary parts of the photo, and learning how to re-size it, will be essential. Photos should be at least 500 pixels square. There are several third-party photo hosting sites, but uploading them directly to eBay might be the best option. More people are shopping on their mobile devices, and a third party hosted photo may not display correctly.
Lighting is Important
The right lighting doesn't have to be complicated. Using the flash on your camera is likely to create glare, and this is one of the most common mistakes seen on eBay. Avoid using flash altogether. Instead, use natural lighting for a more diffused effect, or use a light box. While some professional photographers spend big money for studio equipment and reflective screens, a light box can be purchased for little money, or created easily from scratch. The light box will give you an easy way to photograph smaller items, and to retain control over shadows and eliminate glare.
Background and Staging
A quick cellphone shot of a product sitting on your cluttered desk just isn't going to work. Generally speaking the staging should be simple, with the focus on the product itself and not the setting. In most cases, the shot should be of the product only with no other distractions, although in some cases life shots will enhance the value of the photo. A light box, or a photo of the item sitting on glare-free fabric, is often all you need. Boutique clothing for example, is often better showcased on live models rather than sitting flat, so long as it is accompanied by a close-up of the item itself for further inspection by the buyer.
Getting the Buyer's Attention
Once you have mastered the art of taking a good photo, you may notice that any flaws or spots on your product will clearly show in the photo. Take time to clean the item and brush off any dust that may have accumulated in storage. A solid background will draw more attention to the product itself. A good photo can make the sale for you, but a bad one will break your business very quickly.