Spring is here! Spiff up your living space with these festive spring decorations. This project, which uses items you already have kicking around your home, is easy, hands-on and fun for kids and grownups alike!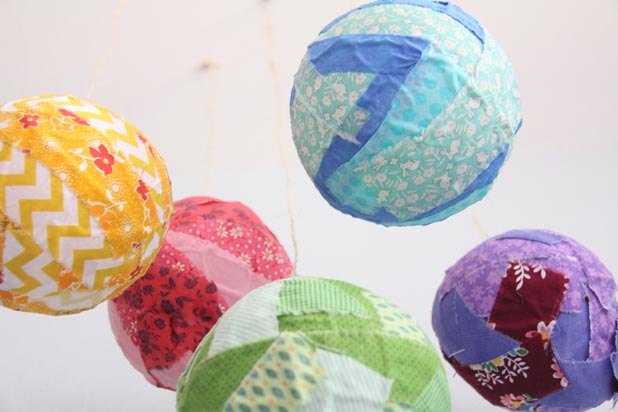 (Nici Holt Cline)
Things You'll Need
Balloons

Scraps of paper or fabric

White glue

Shallow dish
Scissors

String

Thumb tacks

Jars or glasses
Step 1
Assemble materials. Tear the fabric or cut the paper into strips. Keep it random or arrange in piles by color. Use scrap fabric, magazines, newspaper or construction paper.
Nici Holt Cline
Step 2
Blow up balloon and place atop a cup or jar. Mix about 1/4 cup glue with 1/2 cup water in shallow dish or bowl.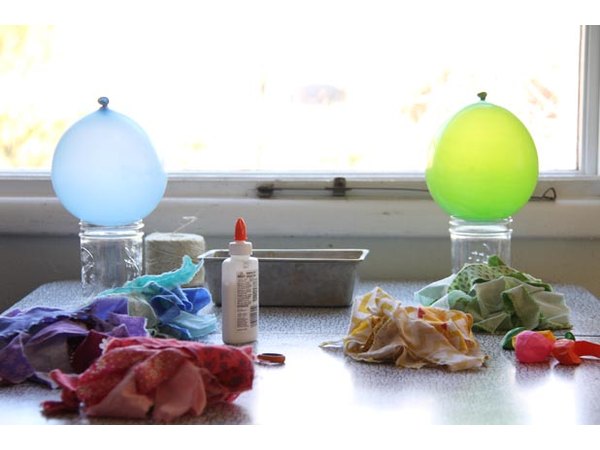 Nici Holt Cline
Step 3
Submerge fabric into the glue-water mixture. Make sure the material is well-saturated.
Nici Holt Cline
Step 4
Use pointer and middle fingers to squeeze excess glue from fabric, letting it drip back into dish.
Nici Holt Cline
Step 5
Lay fabric on balloon and smooth into place. Continue in a random, criss-cross pattern until the entire balloon is covered.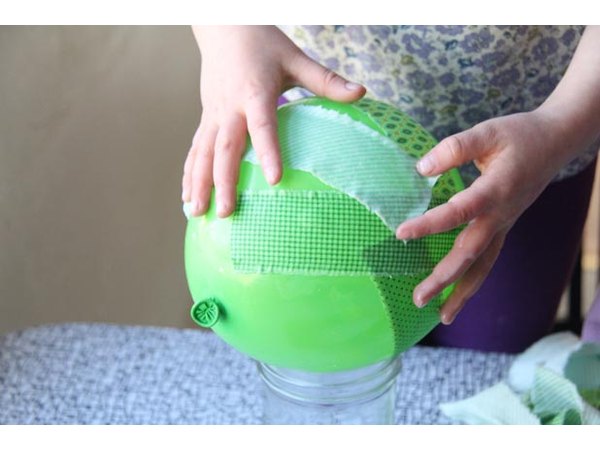 Nici Holt Cline
Step 6
Once one balloon is covered, move onto the next. If making multiples, an odd number of balloons works best visually. Try three or five.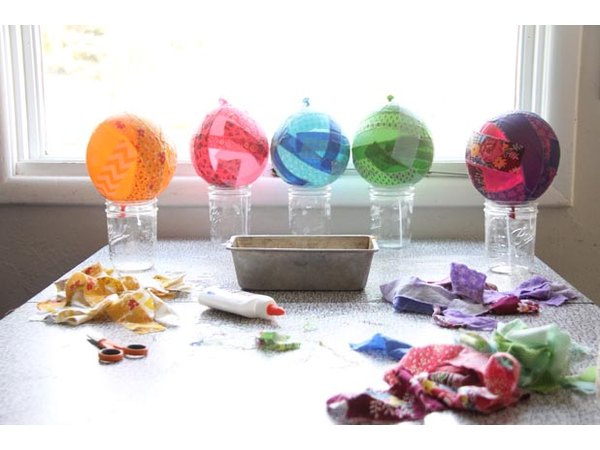 Nici Holt Cline
Step 7
Let eggs dry five hours or overnight. They will drip a bit, so choose a location that can be easily wiped down. Keep balloons at the same temperature in which they were created to avoid the balloon expanding or deflating. After two hours, flip balloon over to speed and even out drying. When completely dry, pop balloon with scissors or a pin. The eggs will hold their shape.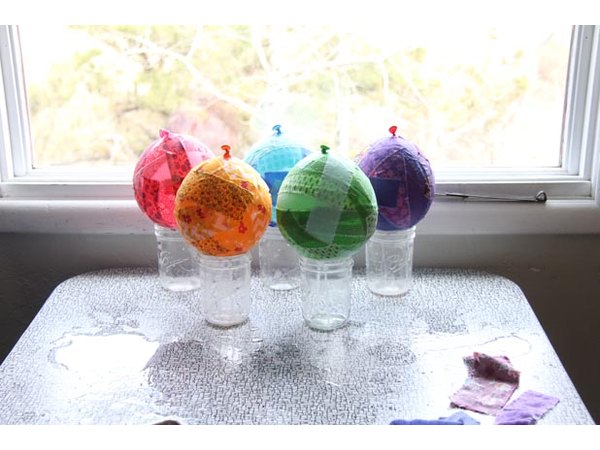 Nici Holt Cline
Step 8
Install work! To suspend from ceiling: punch or cut hole in the top of the orbs and tie string or twine through hole. Using a thumb tack or small nail, suspend from ceiling in a staggered pattern. Another idea: make smaller eggs and display in a bowl or basket.
Nici Holt Cline
Promoted By Zergnet