If you've been mesmerized by a beautiful garment or quilt being created on a design show or by one of your friends, sewing just might be the hobby for you.
The benefits of learning to sew can be healthy and long lasting. When it comes to sewing, you can become so absorbed in the act of choosing fabrics, designs and the actual act of sewing itself, there might not be any more room to think about your problems.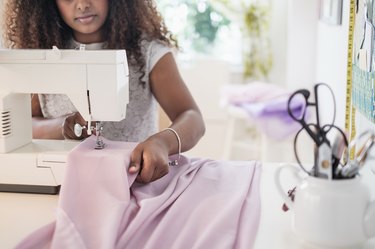 Sewing can also boost your self esteem and help to manage your moods when you experience the thrill of accomplishing a project. In addition to being good for your health, sewing can also save you money by knowing how to repair your own clothes, create inexpensive home decor items and design handmade gifts.
Most people who know how to sew will tell you the same thing, sewing is just fun!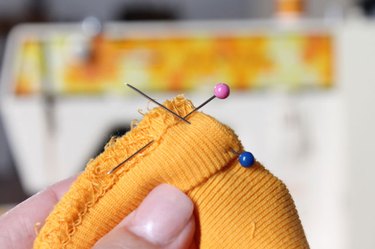 Now that you've decided to learn to sew, where do you start? We'll guide you through choosing the right sewing machine that works for you. Then we'll help you learn how to use your new machine and what supplies you'll need to purchase. Finally, we'll set you up with a few beginner projects and before you know it, you'll be well on your way to sewing excellence.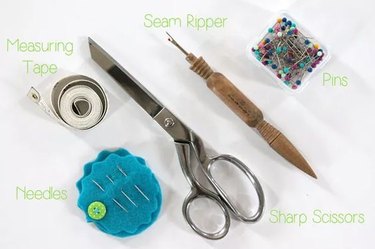 ​Scissors.​ It's worth investing in a sharp pair of sewing scissors will last a long time and will cut through your fabric like butter to create a nice clean cut.
​Seam ripper.​ As much as we'd like to think we won't ever make a mistake when we sew, it's just not realistic. Even experts have to rip out a seam once in awhile so a nice sharp seam ripper will prove to be one of your best friends when learning to sew.
​Straight pins.​ Pins are used to hold the pattern on the fabric while you cut it out and to hold the fabric together while you sew. You'll need to determine what kind of sewing you'll be doing because there are several different kinds of straight pins to help you with your sewing. Glass head pins are strong and won't leave much of a hole in your fabric. Ball point pins are used when you sew with knit fabrics. The rounded tips will slide between threads without breaking them. Quilting pins are stronger and longer since they will be going through several layers of fabric.
​Tape Measurer.​ You'll use a measuring tape to take body measurements, measure fabric, check hem size, and laying out the pattern on the fabric.
​Variety pack of needles.​ You'll need a few different types of machine needles and hand sewing needles. A pack of universal needles in different sizes will help you sew with woven fabrics of various weights. A pack of ball point needles in different sizes will help you sew knits.
This list should be plenty to get you started. As you learn more and try new projects, you might need to add a few supplies but this should be enough to get you through the beginning stage.
How to Choose a Sewing Machine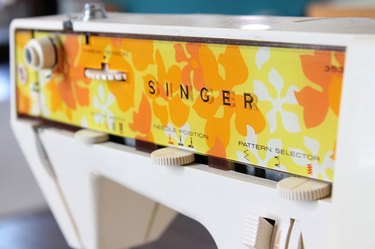 Choosing the sewing machine that suits your needs can be an exciting investment but at the same time can be an overwhelming task. With all the options of sewing machines available that have different features, price points and and stitch complexity it's hard to know where to start. But we've got your back with these buying tips.
Step 1: Set a Budget
A good rule of thumb when deciding on your sewing machine budget is to buy the best you can afford. But that doesn't mean you have to buy the most expensive machine out there. Consider what kind of sewing you'll be doing, how often you think you'll be sewing and where you hope this sewing adventure will take you in the future. For example, if you think you'll only be creating some basic garments once in awhile, then you won't need a heavy duty machine, you'll only need a basic machine that does a straight stitch, zig zag stitch, buttonhole stitch and maybe a few decorative stitches. If you think you'll be doing home decor sewing in addition to sewing clothes, then you'll need to look into getting a machine that is sturdier and can sew through heavier material like denim and canvas. If sewing quilts or accessories is on your agenda, then you'll want a heavy duty machine with loads of decorative stitches.
Step 2: Where to Buy
Sewing machines can be found online or at a local dealer and there are advantages and disadvantages to both. If you decide to purchase your machine on-line, you'll be able to read all of the reviews available. Reading about other people's experiences is a wonderful way to assess whether a certain machine will be right for you. Many good deals are available online but there might not be any customer service available after purchasing. This is where buying your machine through a local dealer might be more beneficial. Local dealers will usually help with follow-up questions, and can possibly provide and service or maintenance. They may even offer classes to help you get started.
Step 3: What to Buy: Mechanical or Computerized
There are two types of machines to consider when purchasing a sewing machine- mechanical or computerized. A mechanical machine is simpler and requires less maintenance. It's a little more budget-friendly and will last longer, but can be a bit noisier than a computerized machine. A computerized machine is more expensive and will need more maintenance. But, it is smoother, quieter, much easier to get a beautiful stitch and is good for heavy duty sewing. So here again, consider what kind of sewing you'll be doing and that will help you make your decision.
It would be nice if there was a magic formula or list on what to buy, but sewing is such a personal adventure that you'll have to decide what your needs are and how the machine will match them.
How to Learn to Use Your Sewing Machine
Once you've taken the exciting plunge and purchased the machine of your dreams, the next step is to actually take it out of the box and get to know it. This part can be intimidating and confusing at first, but never fear, we're here to help you with the initial set up.
Step 1: Get to Know Your Sewing Machine
Just like any relationship, it takes time. You and your new machine will hopefully be spending years making beautiful things together. So take the time now to get this friendship off on the right foot. You can start by checking out your instruction manual and learning the parts of your new machine.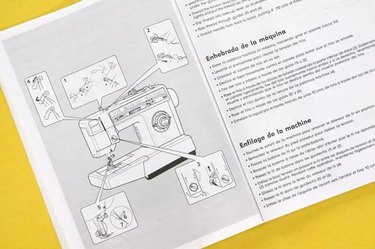 Most manuals will have a diagram to help you identify the most important machine parts and help you learn how to thread your machine.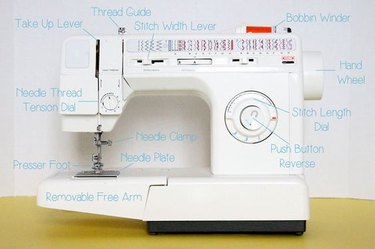 Now that you've gotten to know your new friend a bit better, it's time to get that baby threaded and ready to use. Here's a great video to help you get your machine up and running.
Easy Projects For Beginners
Now that your machine is all set up and you've got your supplies all laid out neatly on your sewing table, you're ready to dive in and try a few things.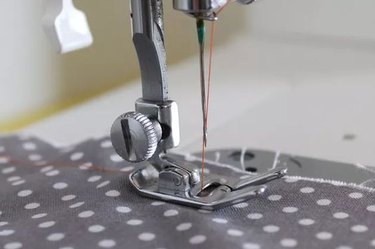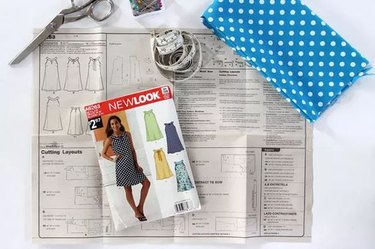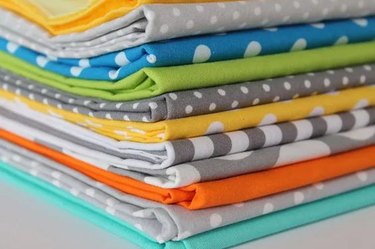 Choosing patterns and fabrics is one of the fun and creative things about sewing. However, if you've never been in a fabric shop before, it could be a little mind-boggling. Here's a guide to help you navigate the material store, Learn to Sew: Choosing Patterns and Fabrics.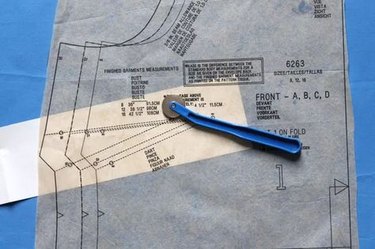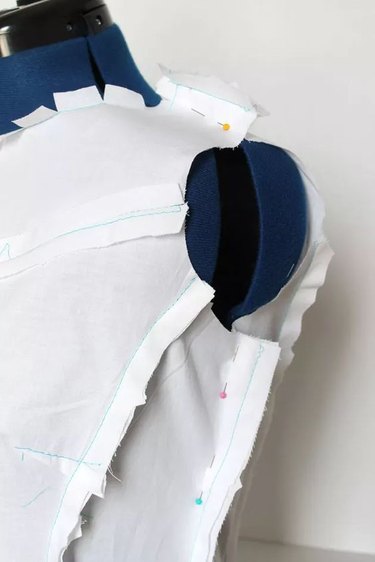 If you're not on the road to sewing clothes, here are a few fun projects to get you started: