​eHow may earn compensation through affiliate links in this tutorial.​
Having trouble opening your favorite jar of peaches, jam or spaghetti sauce? We've got you covered with this handy DIY jar opener. All you need is a small, repurposed scrap of rubber shelf liner, a pretty piece of fabric to match your kitchen decor and the ability to sew a straight line. So, if stubborn jar lids are on your list of kitchen pet peeves or if you've been looking for a fun way to use up some fabric scraps then this project is for you.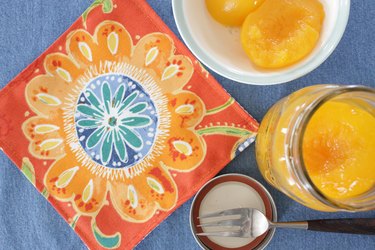 Things You'll Need
7-inch square piece of heavy fabric

7-inch square piece of rubber shelf liner

Sharp scissors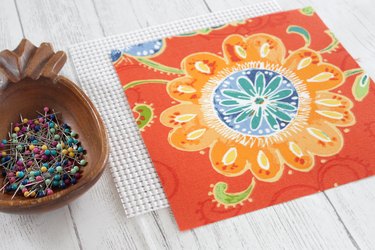 Step 1
Place the right sides of the fabric and rubber shelf liner together. Line up the edges and pin in place. Sew a 1/2-inch seam, leaving a 3-inch opening in one side. Be sure to remove the pins as you sew.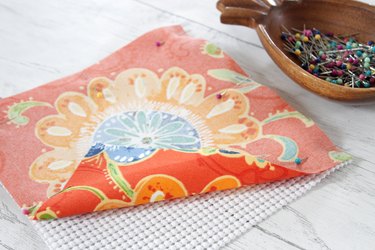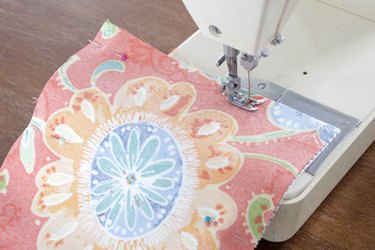 Step 2
Clip each corner at a 45° angle. This will help each corner lie flat by reducing the bulk when turned right side out. Be careful to not cut the stitching.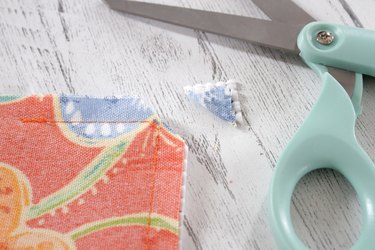 Step 3
Turn right side out by pulling the fabric through the opening. Use a chopstick or a pencil to push out each corner.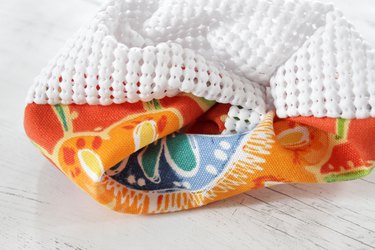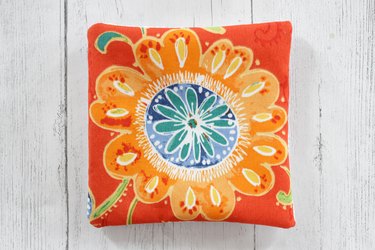 Step 4
Tuck in the raw edges of the opening and pin in place. Close the opening by topstitching close to the edge. Continue to topstitch around all four sides.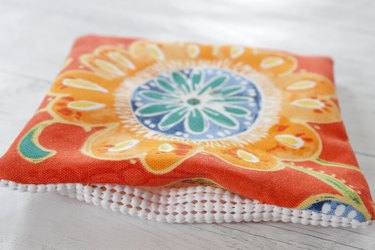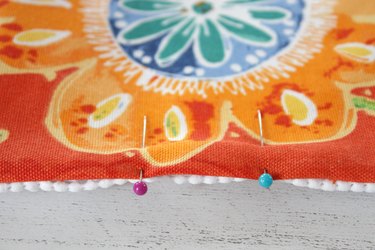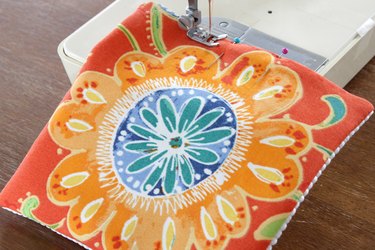 Step 5
So, the next time you have a lid that's refusing to open easily, just place the rubber side down onto the lid, turn and VOILA, no more frustrating stuck jar lids.