Things You'll Need
Dress or gown

Sewing machine

Fabric glue

Glitter

Cloth

Ribbon

Lace

Jewels

Tiara

Necklace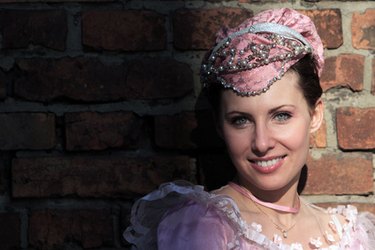 Many little girls dream of being a princess, and with their pretty dresses and sparkling tiaras, it isn't hard to see why. Even as an adult, it can be fun to fulfill the childhood fantasy and dress up as a medieval princess for a costume party or Halloween. Instead of shopping for a run-of-the-mill costume, with a little creativity and some time, it can be fairly easy, as well as inexpensive, to make a princess costume for any adult or child.
Step 1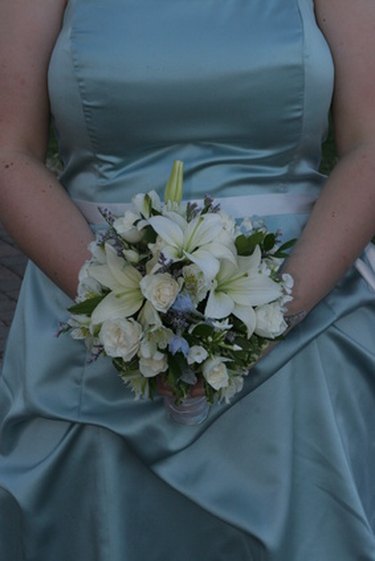 Find a princess gown. Old prom dresses, bridesmaids dresses or other long, fancy dresses make the most convincing gowns. Princess gowns look good in a variety of colors, from dark blues and violets to light pinks and yellows. Feel free to pick any color you prefer and a style in which you feel comfortable.
Step 2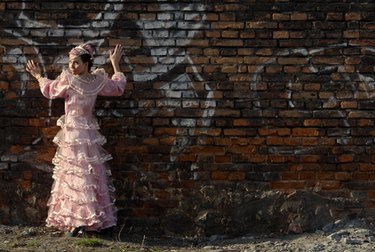 Transform the dress into a true medieval princess gown with some modifications. If you're good with a sewing machine, sew some velvet fabric into a long jacket-like dress to go over the gown. Use ribbon to tie the lace up the front. If you are not ready to tackle such a challenging project, simply purchase glitter, jewels, lace, ribbons, and other decorative touches at a craft tore. Use fabric glue or a hot glue gun to attach the decorations. Either way, your princess gown will look regal.
Step 3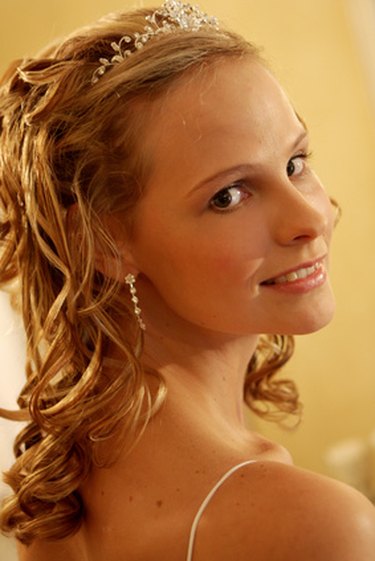 Style your hair. Medieval princesses can wear their hair in an elaborate up-do or in long, luscious locks. To top of your stunning hair, you will also need a crown of some sort. For a medieval look, anything from a sparkly tiara to a wreath of flowers will look wonderful.
Step 4
Adorn yourself with jewelry since a princess just isn't a princess without jewels. Costume jewelry is fine; so is real bling, if you're lucky enough. Whether it be strands of pearls, big flashy beads, or sparkly silver, you will look like a true princess with the right accessories.