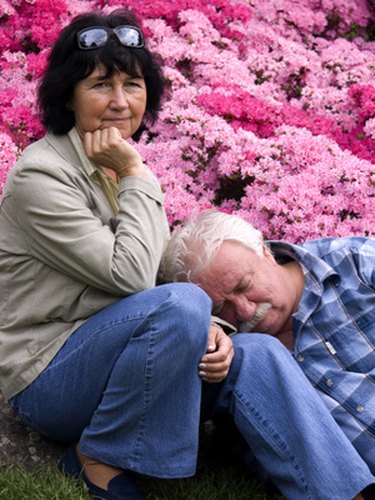 Forty years of marriage is a beautiful occasion to celebrate. When you and your wife have done it all, there is nothing wrong with doing some of those things again to rekindle your romance. Let your wife know that your love for her is still as strong as it was when you first got married.
Cruise
Take your wife on a cruise. You can have as much fun as you did 40 years ago while spending quality time with each other. Going on a cruise with your wife can be just like another honeymoon.You two can share romantic dinners, relax in a hot tub and much more. There are many cruise lines available.
Bed and Breakfast
Your wife will enjoy a bed and breakfast just for some alone time with you on a very special day. Bed and breakfasts are overnight stays in luxurious rooms with marvelous views. Bed and breakfasts also serve breakfast the following morning. Going to a bed and breakfast allows her to have a night without any distractions, no cooking or cleaning. Check your local phone book or search online for a bed and breakfast near you.
Renew Wedding Vows
Renew your wedding vows to celebrate the 40th year of marriage. If you have not done so yet, renewing your vows can be a complete surprise to her. The renewing of vows can be discreet and romantic or you can invite your family. Renewing vows would make her feel like she is still wanted by you after 40 years of marriage.
Spa
Send your wife to a spa for two and let her invite whomever she wants. It can be a girls day with your daughter or one of her friends. This gift would make her feel appreciated and would let her know that she deserves to be pampered. Look up local spas in your area.