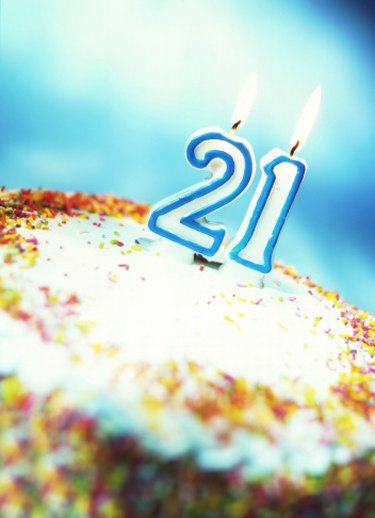 Because 21 marks the national drinking age, many young adults celebrate this birthday with their first official alcoholic drink. However, many young adults choose the non-alcoholic route not only because of their own beliefs or limitations but also to accommodate younger friends and family members. Eliminate the alcohol and prepare for a fun-filled, sober celebration.
Casino
Gather a group of friends and take a trip to the nearest casino. You don't have to be a high roller to enjoy the evening, and there will be enough adrenaline rushing that you don't need to consider alcohol. Casinos are not present in every state, so your party may have to take to the road. Alternatively, let the party come to you by hiring the services of a casino company to bring a themed party complete with tables, cards and professional dealers.
Once in a Lifetime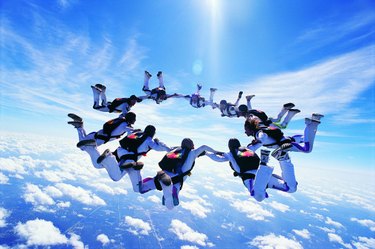 Mark the 21st birthday with an experience of a lifetime. Plan an exciting activity you have never taken part in. Maybe the idea of skydiving or bungee jumping has always been appealing — now is the time to try it. Coax a couple of friends or family members into doing it with you for an even more memorable experience. A more sedate, but no less thrilling, choice is a hot air balloon ride.
Host a Murder Party
Host a very special party. The twist is that someone will end up "dead," and you and your guests will have to solve the mystery and reveal the culprit. Invite a group of friends to the themed party. Choose from a host of titles, such as "Murder among the Mateys" or "Horror at Homecoming," where guests may be dressed for a pirate mystery or for a dance drama, respectively. Inform guests ahead of time as to who they will play and give them time to put together their character's attire. As they arrive in costume, they will learn a little more about who they are portraying. Set up the story and let it unfold. The evening will shed light onto which one of your guests committed the crime of murder.
Slumber Party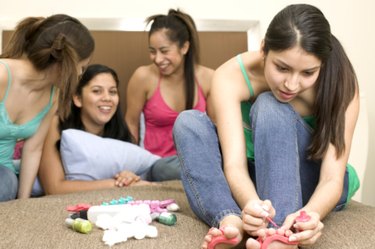 Although 18 marks the entrance to adulthood, the 21st birthday signifies that you have truly arrived. Reminisce and celebrate by inviting a few of your closest friends to an old-fashioned slumber party. Provide snacks and soft drinks to enjoy as you watch movies, play games and chat into the wee hours. If you're inviting men and women, plan activities accordingly; spa treatments or psychic readings may interest the females, while card games or sports may entertain the guys.