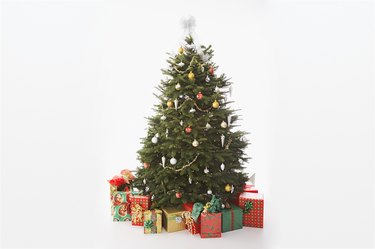 Whether you want to give two separate Christmas presents to your dad and stepmom or one larger gift for them to enjoy together, your parents will appreciate your thoughtfulness. If you come up blank for a special gift for the two of them, consider putting together a themed basket based on one of their interests. If all else fails, a gift card to a movie theater or restaurant will give them a nice night out together.
Gift Basket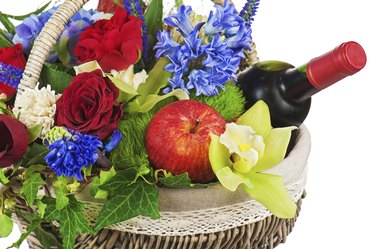 Putting together a nice basket is a lot easier than it looks. Gift baskets can be expensive when you buy them pre-made, but creating your own can be fun and affordable. Take a look around your parents' home and choose the theme for your basket. Do they enjoy coffee and chocolate? A pound of gourmet coffee beans, homemade cookies and chocolate-covered coffee beans packaged with a pair of his and her mugs are likely to please them. If they have a garden or bird feeder, a watering can with a book on local plants or birds will allow them to enjoy their hobby even more.
Family Membership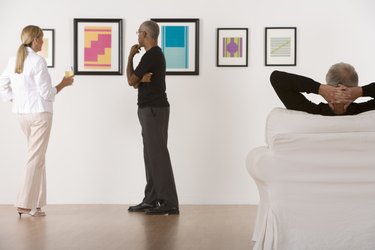 Depending on where your parents live, a membership to a cultural institution may be just the thing to help them get the most from their community. Many people visit local museums only occasionally. A membership gives your dad and stepmom access year-round, as well as perks like free parking and invites to members-only events. Let your parents' interests be your guide. Gardeners may love access to a nearby botanical garden, while art lovers can appreciate the changing exhibits of a sculpture garden. If your parents live in a remote area, consider a book, wine or fruit of the month club.
Outdoorsy Gifts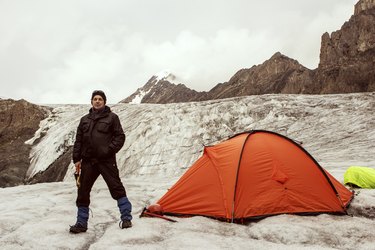 Camping, hiking, kayaking and cycling are all outdoor activities many couples enjoy together. For parents who look forward to a weekend camping in the mountains, take a peek at their camping supplies and consider getting them a few that will make their next trip more comfortable. A coffee percolator or lantern are items you can pair with a guide book to encourage their adventures. If they prefer to relax on the patio and watch the sunset, an outdoor fireplace will keep them cozy.