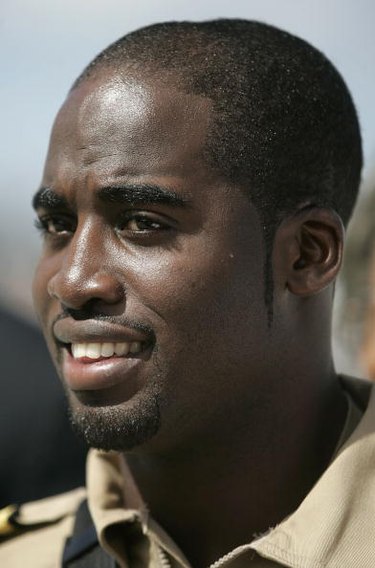 Your boyfriend's 23rd birthday is quickly approaching, and you have no idea what to do for him. Of course you should buy him a gift, but some girlfriends also like to plan a party or special activity for the guy. If you are interested in doing something for your boyfriend, make sure it is an activity you know he will enjoy, as this is his birthday and he should be assured a good time.
Gifts
A gift for your boyfriend will depend on the terms of the relationship. The gift can range from romantic to practical, depending on the relationship. Romantic gifts include evocative gift baskets with chocolate, strawberries and wine. Practical gifts include tools for his tool set, items for his favorite hobby or accessories for equipment he currently possesses. Gift cards are appropriate for new relationships.
Night Out With His Friends
Give your boyfriend a night out with his friends by arranging for his friends to come pick him up then drive him home if he has partied too much. Buy gift cards to their favorite bars or nightclubs, or make reservations at their favorite restaurant. This idea is appropriate if the two of you live together or if you spend much of your time with each other.
Video Game Party
Host a video game party at your house, if that is what interests your boyfriend. Invite all his best guy friends over and play the night away. Provide snacks, beverages and a simple pizza for dinner. Arrange video game systems and games with his friends so everyone has an opportunity to play. If there is room, set up a few televisions with different systems hooked to each television.
Tickets to A Sports Game
Buy your boyfriend tickets to see his favorite sports team live. Go with him and relax. Enjoy yourself and enjoy your time with your man. Sports fanatics will love this idea and road trips are a terrific bonding opportunity. If you really can't stomach the thought of sitting through a sports game, present him with the tickets then allow him to choose his companion.