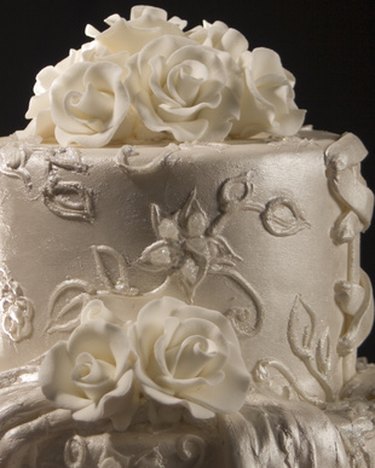 Celebrating the first year of marriage is a magical day for any couple, filled with happy, but not so distant, memories. This special milestone, though acknowledged by couples in countless different ways, is traditionally marked by the paper anniversary.
Origins
According to Anniversary Ideas, the association of different materials with wedding anniversaries began around 600 years ago in Germanic Europe, when silver and gold were linked to 25 and 50 years of marriage. It was not until about 1875 that the first year and other anniversaries gained their own symbols. Paper is seen to represent the delicate nature of a young marriage but can also denote the acquisition of knowledge.
Gift Ideas
Paper may seem a strange material to symbolise a year of marriage but it opens up numerous possibilities for exciting presents to mark the day. The Anniversary Ideas site lists a wedding memory book, gift vouchers, concert tickets or even airline tickets as suitable gifts, as well as more traditional offerings such as books and stationary. Another nice idea might be to surprise your spouse by wallpapering a room of your home.
Celebrations
For many couples, the first anniversary is a day to be spent together, perhaps taking a walk or going out for a quiet dinner. However, if you plan on throwing a party for friends and loved ones, it might be a fun idea to incorporate some games to reflect the paper theme, such as an origami challenge or a paper chain-making race.