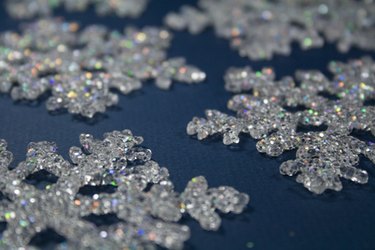 Do-it-yourself winter wedding decorations can help reduce the cost of your overall wedding budget. Working with seasonal motifs and themes and using readily available materials not only saves money, it also makes wedding decorations more personal. Look for ideas in the usual places, such as bridal magazines and arts and craft suppliers, but as some designers do, also look for ideas at the house and home departments of discount and chain stores.
Use Outdoor Items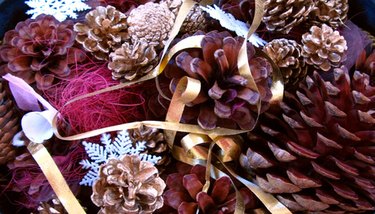 Pine cones and shapely bare branches are wintry, easy to find and free. Give pine cones a silvery or glittery spray, then use them to hold place cards or even to decorate your wedding cake. Sparkly baubles or tiny lights can turn well-shaped, bare branches into magical table decorations. Tie bunches together with ribbons in your wedding colors, and use them as centerpieces. Decorate smaller branches with little foil-wrapped sweets and gifts to give as party favors for guests.
Try Seasonal Themes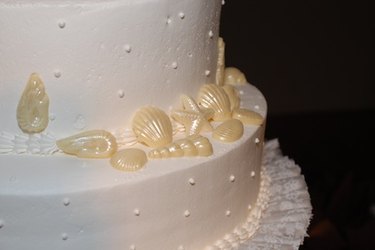 Some winter shapes and colors are just naturally decorative. Iridescent whites, silver and crystal can give a winter wedding a festive feeling. "Brides Magazine" in the UK suggests anchoring clear, pearly balloons to the tables with crystal weights you could probably simulate with finds from a discount store. A photo spread at Brides.com features designer winter wedding cakes: the simply iced cakes, decorated with paper snow flakes, silver baubles, branches or frosted fir cones, are within the reach of clever home bakers.
Raid the Discount Stores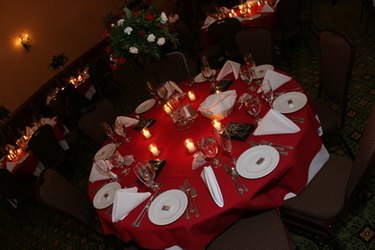 Inexpensive winter holiday decorations available at mass market retailers provide lots of inspiration for budget wedding decorations. "Brides Magazine" gave a handful of wedding designers and event planners the challenge of creating low-cost wedding ideas from found objects and budget stores. One designer suggested turning flower girls and young bridesmaids into winter fairies with leotards and tulle skirts from a dance shop. Other inspirations range from using cheap but festive, white and colored glassware and crockery to offering piles of fleecy throws to keep winter wedding guests warm.
Use a Kit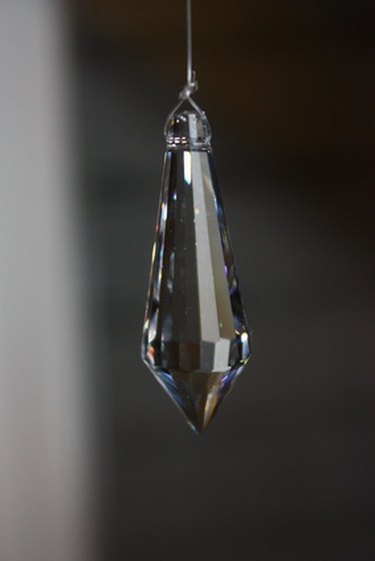 Brides who don't feel up to the whole do-it-yourself approach might be more comfortable saving money by assembling decorations from kits. Look for designers and manufacturers who provide free instructions in exchange for the purchase of some, or all, of their materials.