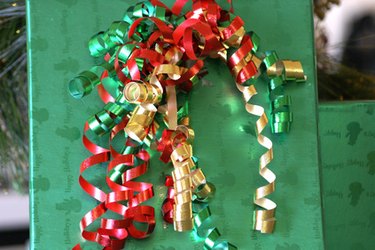 It can be very difficult to find Christmas gifts for 18-year-old boys. You probably still think of this young man as a small child who plays with army men and plastic dump trucks. He more than likely sees himself as an adult who is entering college and beginning the rest of his life. Give your 18-year-old a gift that reflects his new-found grown-up status.
Travel and Accessories
Give your 18-year-old an adventure before he enters college or the work force. Send him on a weekend camping trip with his other guy friends, and an adult chaperone if desired. Make sure to give him all the accessories and equipment required for the trip. Items could include a tent, sleeping bag, camping stove, GPS to find his way, fishing pole and gear, and food for the trip. Book him a camping site that is far enough away from home that he feels freedom and independence.
Car Accessories
Most 18-year-old boys are obsessed with cars. He may not own a Ferrari, but that doesn't mean he wants his ride to look any less expensive. Gifts such as new rims, a new car stereo or a set of floor mats will keep his car sounding and looking good. Help him keep his car clean by giving him a gift basket filled with all the items needed to wash his car himself, including car soap, rags, polish and fabric deodorizer. You can also give your 18-year-old gift certificates for washes from a local car wash, or pay to have his car completely detailed.
Dorm Must-Haves
Prepare your 18-year-old for college by giving him a gift of the essentials that all young men need for their first year in the dorms. Men always need personal hygiene items, so purchase him a few months' worth of body wash, razors, shampoo, deodorant, a pair of nail clippers and a new hairbrush. You can also purchase electronic items that most young men couldn't live without in their dorm freshman year. A new television, a Blu-Ray player or a sleek laptop will make his dorm the place to be when he leaves the nest. You could also give him a gift certificate to the campus bookstore for books and other supplies he will need for his freshman classes.
Clothing
A fashion-conscious young man would definitely love a new sweater, T-shirt or pair of sneakers for his Christmas gift. You may not be aware of this boy's particular style or taste, so a gift card from his favorite clothing store may be the best choice.