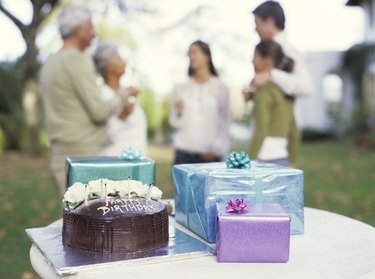 Turning 50 years old is quite a milestone. If you're the one throwing a friend or loved one a 50th birthday party this also can seem daunting. You will want the occasion to be special and memorable for your guest of honor. There are several fun, thrifty, unique ideas for 50th birthday party programs that you can accomplish easily with some time, a few materials and some help from family and friends.
Mock Time Capsule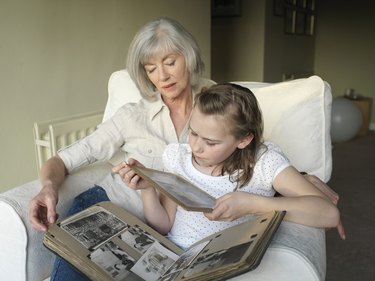 The Mock Time Capsule takes some pre-planning and the help of family and friends. You will need a "capsule," which could be in the form of a plastic bin with a lid, decorative box, or any large container with a lid. Have friends and family contribute pictures, written remembrances, memorabilia, and other treasures representing the individual's life. Place all the items in the capsule and seal it up. Label it with the person's name and date of birth. Present the time capsule as the highlight of the celebration.
The Pharaoh's (or Queen's) Tomb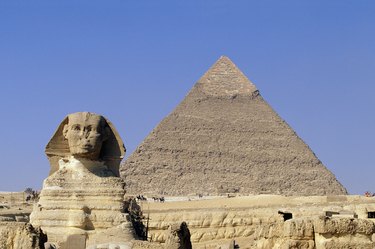 This program calls for dressing in Egyptian attire and decorating with an Egyptian theme. Create a "throne" for the guest of honor by placing a gold disposable tablecloth, available at most dollar stores in the party section, over a large chair. Have guests bring gag gifts consisting of all the things the individual will need to take into his or her "next life." Unveil the tomb treasures at a presentation to the guest of honor. Some guests may want to act as attendants to "fan" the guest of honor. Don't forget, your guest of honor may be in "De-Nile" about their age!
Rock Around the Clock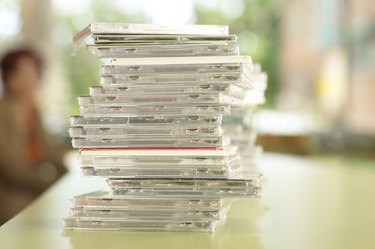 One of the best ways to remember the past 50 years is through the music of each era. Solicit a party guest to act as your DJ and provide a musical tribute for your guest of honor. Invite guests to dress according to their favorite musical era. For a twist on this program, purchase karaoke discs featuring appropriate musical eras and have a singalong with all your guests.
Create a Photo Story Video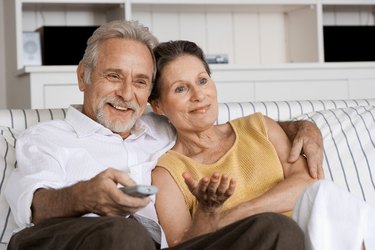 Microsoft offers a free download of its Photo Story program. This program is simple to use and allows you to make a personal video for your guest of honor by uploading pictures, text and music. The photo story can be played for your party program on any computer or on your television via a DVD player, by burning a DVD disc of the video you create.
MVP: Most Valued Player Program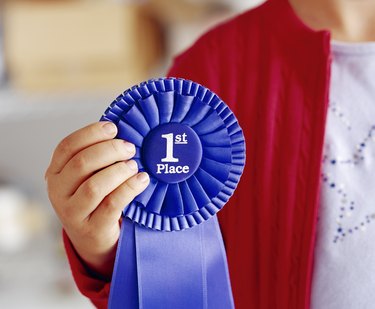 This program requires the assistance of a few family and friends as well. Ask three to six people to prepare an awards presentation for your guest of honor that tells how the individual has been a most valued player in their lives for the past 50 years. Foods, costumes, decorations, and music can be sports themed.