The 30th wedding anniversary, also known as the pearl anniversary, is a significant milestone in a couple's life together. The anniversary represents 30 years of partnership, friendship and love, and it's appropriate for the husband, wife, friends, family and children to all give gifts in celebration of the anniversary.
Husband to Wife
The 30th wedding anniversary is known as the pearl anniversary. When giving pearls, choose her favorite type of jewelry--necklaces, earrings, bracelets or rings. Pearls come in a variety of styles and shades, from freshwater to cultivated and from pink to black to white. After 30 years of marriage, you are likely to know the particular aesthetic she prefers. If price is an issue, consider synthetic pearls.
Wife to Husband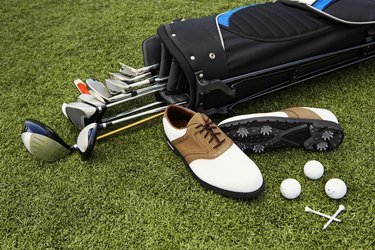 Gift ideas for the husband do not follow a pattern such as pearl, diamond and gold as they do for the wife, so choose things that you know he loves. New golf clubs, a surprise trip, new tennis rackets, a motorcycle jacket or anything related to his personal activities. If you attend events together, consider getting him some mother-of-pearl cuff links or a white or cream tie to continue the pearl theme.
Friends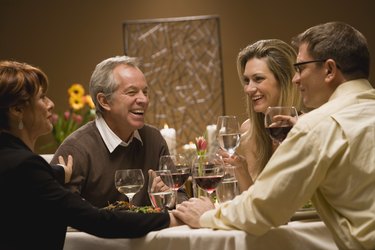 Anniversary gifts from friends might highlight the fact that the couple enjoys spending time together. A one-night's paid stay in a bed and breakfast or a nearby resort would allow the couple to get away and privately celebrate. Other gift ideas include a certificate to an upscale restaurant or a paid in-home caterer for a luxury dinner. You also could throw the celebrating couple a surprise party and invite all their other friends and family.
Children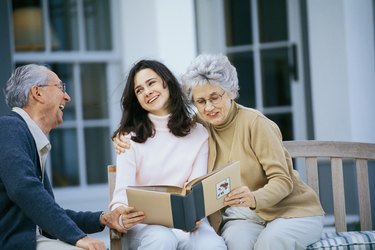 Gifts from children tend to be more personalized than those from friends and other family members, because the children know the personalities, likes and dislikes of their parents. If they've always dreamed of a small vacation, consider pooling money with willing siblings to help them on their way. Parents always love personalized gifts from their children, so if you have a talent such as art or photography, consider creating a large print or request that they sit for a portrait. Family albums are always a hit, and this one should focus on the milestone events over the past 30 years of their lives.