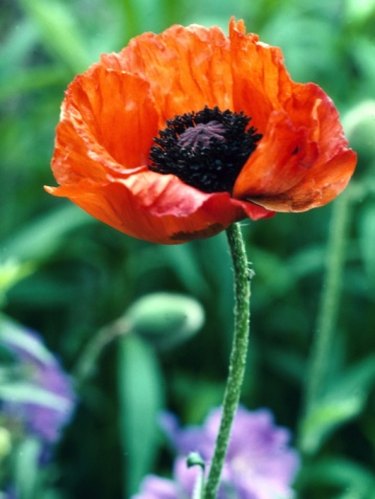 If your ninth wedding anniversary is quickly approaching, you will want to do something special for your spouse. To celebrate nine years together, choose from a combination of traditional, practical and meaningful gifts. The best anniversary gifts do not have to expensive. Put in thought and love to find the perfect gift.
Pottery and Willow Gifts
Incorporate pottery into your gift for a traditional ninth wedding anniversary. Get your spouse a gift certificate to take a pottery class, buy a painted flower pot or personalize a pottery mug with a special message or the date of your wedding. The second traditional gift for this anniversary is willow. While they may seem difficult to find, there are some great gifts in this area. Find a picnic basket made of willow, plant a willow tree in your backyard in remembrance of your ninth anniversary or get your spouse a painting featuring a willow tree.
Leather Gifts
The modern gift for a ninth wedding anniversary is leather. Get a leather wallet, belt, jacket or passport holder for your husband. If you are looking for leather gifts for your wife, get her a wallet, handbag, jacket or shoes. Some other gifts with leather include a briefcase, personal organizer or desk accessories made with leather. You may also be able to find a picture frame with leather.
Poppy Gifts
The traditional flower for a ninth wedding anniversary is the poppy. Poppies are flowers with four or six petals, and they come in almost any color. The most common colors are the red or orange varieties. Get your spouse a bouquet of poppies in a nice vase, find a painting of poppy fields or buy a piece of jewelry with poppies, such as a pendant, ring or necklace.
Lapis Lazuli Gifts
Lapis lazuli, the gemstone for a ninth anniversary, is a vibrant blue color often with hints of purple or green in the stones. Buy your wife a ring, necklace, earrings or bracelet with lapis lazuli. You may be able to find a jewelry set with lapis lazuli, or get a ring that also has a special engraving on the inside to commemorate nine years together. Jewelry and accessories for men, such as rings, cuff links and watches, also use lapis lazuli as the stone of choice.
Non-Traditional Anniversary Gifts
If you would like to get your spouse a non-traditional gift for your ninth wedding anniversary, choose from a variety of romantic and thoughtful gifts. These may include hobby or interest gifts like concert tickets or a gift certificate to a craft or hobby store. Get your wedding picture refurbished and put in a nice frame, or create a scrapbook filled with photos from your nine years of marriage.