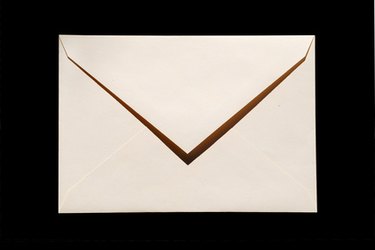 Wedding invitations consist of an inner and outer envelope. The inner envelope contains the invitation itself and a response card. The outer envelope lists the recipient's address on the front of the envelope and the return address on the back. The host of the wedding is generally responsible for sending out the wedding invitations and whose address is used as the return address.
Step 1
Use the address of the wedding's host on the back flap of the envelope containing the wedding invitation. If the hosts are the bride's parents then their address will be printed on the flap. If the wedding is hosted by the bride and groom, traditionally only the bride's address is listed on the envelope. Traditionally the names of the hosts are not printed in the return address; however, this is your choice and can be included.
Step 2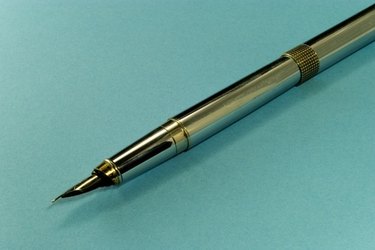 Write or have the address professionally printed or embossed on the envelope. Traditionally wedding invitations are handwritten, which gives them a personal touch, but can be quite time consuming. You can opt for computer-generated printing or embossing of the address in calligraphy or other such formal writing.
Step 3
Write the address as the post office indicates, even though tradition states you should not abbreviate any names in the address. For instance, if the street address is 217 NW 1st, Portland, OR, print it as such. You may be tempted to write out the address in a more formal way, such as Two Hundred Seventeen North West First, Portland, Oregon, however the United States Postal Service prefers you to use standard abbreviations for states. Either way is OK, ultimately the choice is yours.
Tip
Wedding guests who are not able to come to the wedding can use the return address as a reference of where to send a gift.
The same color pen is used for all addresses on the envelope to keep them uniform. Black ink is commonly used to address wedding invitations.