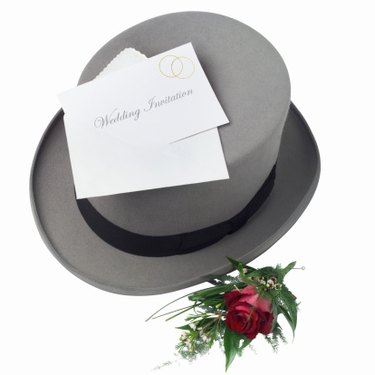 Sending invitations to a wedding can be daunting. People move and mail is not nearly as common as it used to be, with an exception of formal invitations. However, with today's technology you can easily get everyone's address while still mailing a formal invitation. There are a few methods. You may have to use multiple to gather all the addresses, based on the wedding size.
Step 1
Send an electronic save the date through Hallmark, evite or another electronic card system.
Step 2
Set up a wedding website at weddingwire.com, ewedding.com, theknot.com or another online wedding website. Send a bulk message by writing one message and sending it to everyone on your list. Send the message from your social networking profile to those who you plan to invite to the wedding. Include the link to your wedding website in the message to easily give information about the wedding while requesting the person's address.
Step 3
Request each person's address in the electronic save the date or in the social networking message.
Step 4
Send an email or call people who did not reply to the save the date or do not have a social networking profile. Request email addresses and phone numbers from friends and family.
Step 5
Search a reverse address look-up online with the person's name and phone number, if you have it, for any remaining addresses you were unable to get through other methods.
Tip
The wedding website also gives you an opportunity to share your story of the proposal, share the wedding details and politely share your wedding registry information.