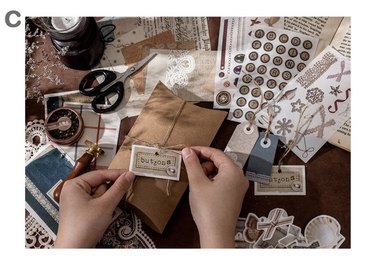 The new year is here, and that brings us plenty of opportunities to try the hottest new crafting fads while also helping small businesses. Every day, the DIY space is filled with more content, and we've taken the liberty of rounding up some of our favorite trends that will surely be taking over social media in 2022 on Instagram, TikTok and more!
Beginners can dabble in crocheting, and crafters can also create home décor, such as wall art and dyes. There are plenty of tutorials, craft kits and digital downloads as well as printables that can make the process as simple as can be (just how we like it). You may need some items from Amazon or Etsy to get started, but once the products arrive via mail, you can get going on some of the latest craft crazes in no time, and we'll help you with some inspiration to fuel your creativity!
1. Acrylic Paint Pour Art
Online sellers have a multitude of easy-to-use kits created for this growing trend. Because the end result is essentially abstract art, you can't go wrong while pouring your product onto canvas, glass, paper, wood, tile or stones, making this one of the coolest DIY fads of 2022.
For a suggestion, this kit sold on Amazon features 36 paint bottles, including metallics, pastels, neons and primary colors that are all eye-catching. Plus, it already has the right ratio of pouring medium already mixed in so all you need to do is drop it into a cup or directly onto the surface.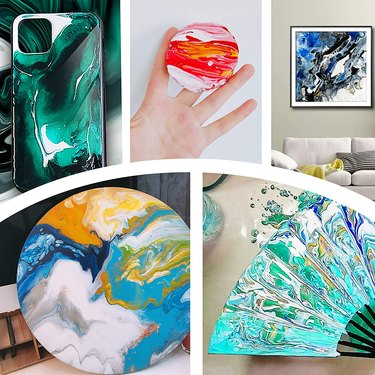 Prepare for a comeback moment when it comes to the macramé movement. To be honest, we get the hype over this natural and boho-chic décor trend sweeping the internet.
"The art of macramé is believed to have originated with 13th-century Arabic weavers who used hand-looms to make what they called 'migramah,' or 'fringe,'" explained Sarah Schreiber of Martha Stewart Weddings regarding its lasting power. "The fact that the weave style is still trending today is a testament to its versatility and cool factor."
If you're looking for a best-seller, definitely check out Etsy. The one we've highlighted comes with a set of photo instructions that break it down in addition to myriad colors for your designs, from blush and pine green to mustard, steel and black. Buyers are raving that it's great for novice-level DIYers looking to try it. Hang it at home or at your business.
This one has also been around for quite some time, but it's clear that the interest is not wavering yet. Because of the pandemic, many of us have been home a lot more often, which is the perfect place to dive into those old photos and do some scrapbooking.
If you want to take your portrait game to the next level, there are some adorable kits sold online that will make your favorite memories that much more unforgettable with unique and chic embellishments. One top seller on Etsy comes with stationery, tags and a plethora of stickers that offer many ways to tell your story with loved ones.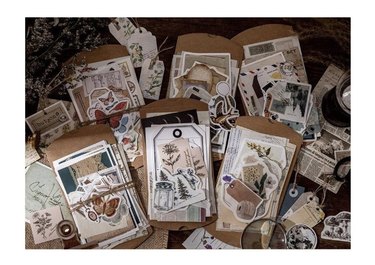 This trend in particular has become quite timeless. Many DIYers are making resin coasters simply by using the liquid, which is then poured into a mold. The coaster helps to protect your tables from getting those pesky and hard-to-remove circular marks from placing glasses or cups on them.
There are some kits as cheap as $5, and although the one we are featuring costs a bit more, it may be worth the extra money. You'll get a waterproof apron as well as several color choices in the set. Just mix the resin and hardener with a 1:1 volume ratio and then it's ready to go. Pro tip: The seller suggests that you not keep your finished products in the sunlight for too long, as they do tend to yellow. We've got you covered on the hacks!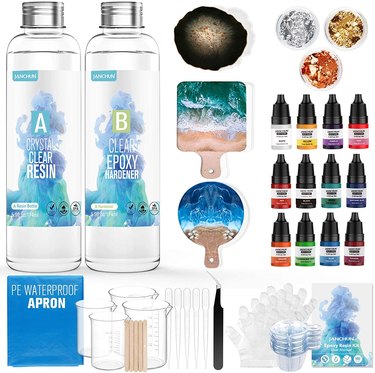 While some of us hoped we could retire from the face mask life in 2021, it doesn't appear to be going away anytime soon. Instead of investing in a stylish new face mask every time you want to switch it up, some crafters are deciding to make their own. It's an economical and fun way to spice up your look.
There's a kit on Etsy that comes with cute iron-on patches, sequins, plastic rhinestones and more. However, it should be noted that the masks are not included in this particular set, so you should use one you already own if it's just sitting around. If you do want to purchase plain white cotton masks, the seller also offers those in another listing.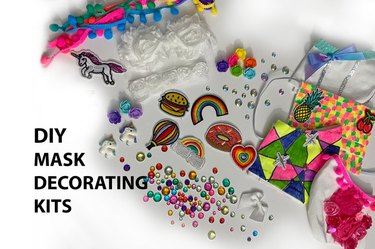 Who needs to dash for cash when desiring some new bling? There's no better time than the present to start making your own jewelry, considering that there are countless kits that retailers are selling online. You can customize the look, color scheme and chain to fit the style you're going for and model it on your socials if you're hoping to sell some jewelry yourself.
Purchasing beads can go a long way, especially if you're wanting to make necklaces, bracelets, anklets or any other item. A kit we found on Amazon has plenty of items that would be ideal for kids, teens and adults. Accessorize your outfits with a statement piece just in time for spring, and the best part is that the kit will continue to deliver year-round as long as you're in the mood to DIY.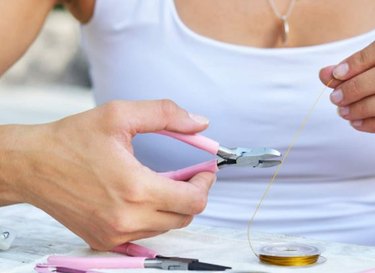 Not only is it beneficial to learn how to sew but it's also quite crafty and can make your basic garments flashy and seriously unique. Several DIYers online are showing off their own designs, and it's no surprise that people are still talking about the fad going into 2022.
In case you are a beginner, we located a great and affordable kit on Etsy that provides all of the materials for you to make your very own bag. Starting small is an ideal way to learn, and you can't go wrong with the multiple patterns they have available for animal lovers and trendsetters!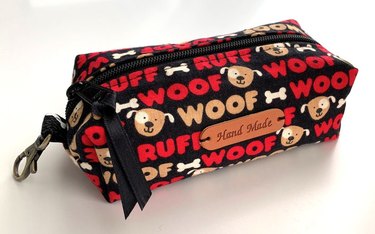 We're going back in history with this one and giving it a new flare. Tufting is best described as a "type of textile manufacturing in which a thread is inserted on a primary base." Once the knitting process is complete, short U-shaped loops of extra yarn are introduced through the fabric from the outside so the ends point inward, giving it a fluffy finished look.
If you buy a tufting gun online, it can get very pricey, but fortunately, we found some more feasible options. You can easily create your own rug using a punch needle, frame, fabric, and fiber. It's even more amazing because punched fiber can be easily removed and reworked, so if you're prone to mistakes, this may be the perfect craft trend for you to give a shot.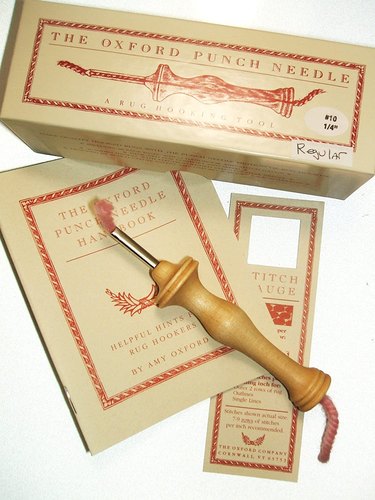 Get the best of both worlds with Cricut, a computer-controlled cutting machine designed for home crafters. You can make a picture-perfect design every single time without too much effort. The possibilities are endless, and you can work on paper, felt, vinyl, fabric and other materials such as leather, matboard and wood depending on which machine you purchase.
It will be an investment to get a Cricut, but if you do go this route, then all you need to do is connect it to your computer or smartphone via Bluetooth and download/create designs on its free program called Design Space (suitable for both PCs and Macs), which can then be printed out. The one we're showing is great for T-shirts and HTV vinyl projects.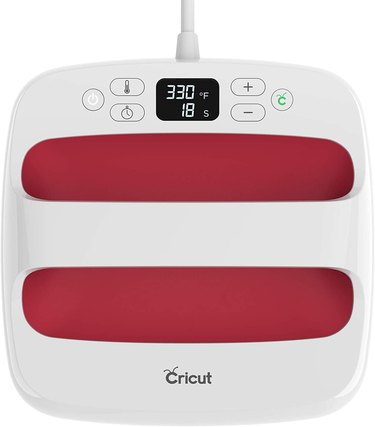 This is yet another cool name with an equally cool description: material consisting of chips of marble or granite set in concrete and polished to give it a smooth surface. Get this: You can DIY when it comes to terrazzo as well, making coasters, magnets, planters and more for your abode.
The process can be as easy as you make it. "Apply a light color as the background and once it's dry, you paint small dashes of different colors," explains Ohoh Deco. "It's very simple. If you don't want to mess up with paint, you may prefer a printed paper, an adhesive or wallpaper with terrazzo print."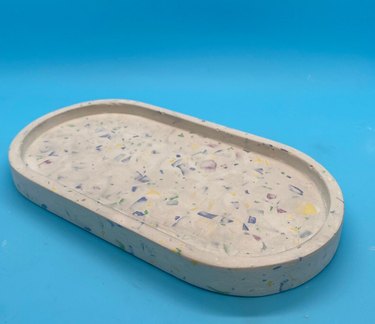 There's plenty more creative and budget-friendly craft crazes that are sure to hit the scene in 2022. Check out our latest eHow articles to keep all of your DIY inspo coming!