Making a cardboard play kitchen for your little ones couldn't be easier. With just a few supplies that you likely already have around the house, you could make one in a little over an hour. The budget-friendly factor is an added bonus!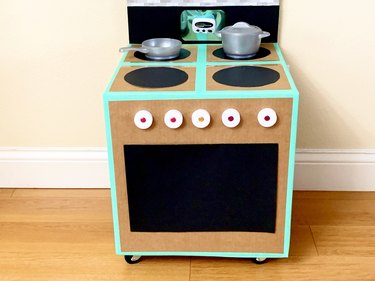 Things You'll Need
Cardboard box

Scissors

Black poster board

Packing tape and decorative tape (color of your choice)

Glue gun

Plastic bottle caps

Wood dowel

Self adhesive hooks

S hooks

Foam board

Self adhesive shelf liner

Swivel wheels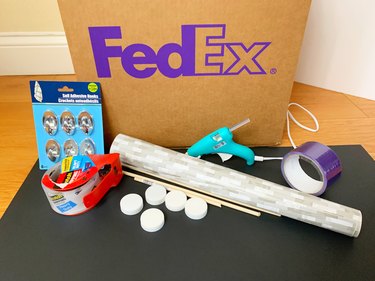 Step 1
Create the oven door and burners by drawing shapes on a piece of black poster board. Begin by using a bowl to trace four circles onto the poster board with a piece of chalk or a chalk pen.
When finished, trace a rectangular or square shape on the same poster board large enough to cover any logo that may be on your box.
Cut out the shapes and glue them in place using your glue gun.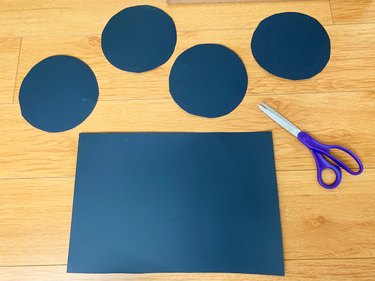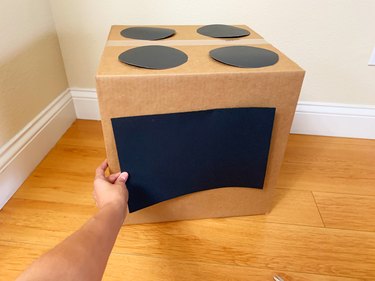 Step 2
Using tape in the color of your choice, apply a horizontal and vertical line across the top of the box to create a stove top appearance. Outline the front and side edges of the box as well to form the frame of your stove.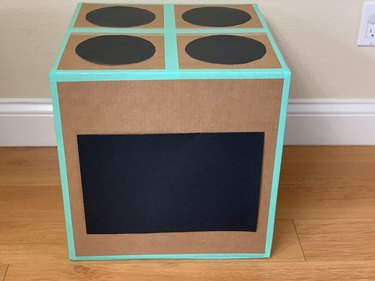 Step 3
Collect 4-5 water bottle caps and glue them across the front of the box to act as the stove burner knobs. You can add a sticker in the center of each knob for a little extra fun.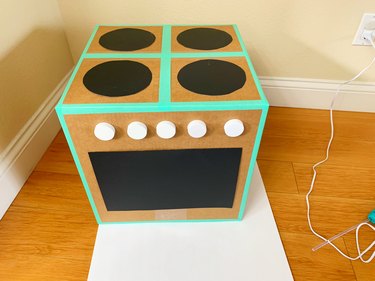 Step 4
Create a backsplash for your stove using a piece of foam board the width of the stove. Apply self adhesive shelf liner to the board. Then, glue or tape a strip of the black poster board to the back of the stove.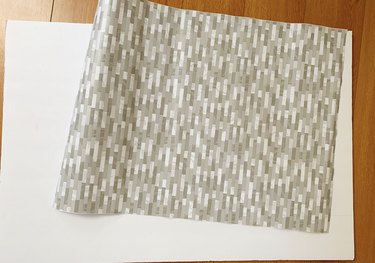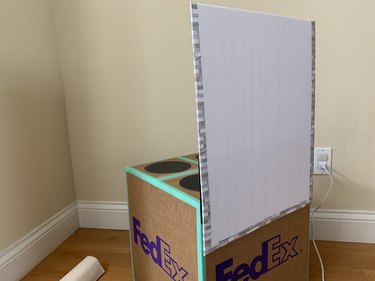 Step 5
Add two self-adhesive hooks to the backsplash, then insert a round wood dowel into them. Hang S-hooks onto the dowel and secure them in place with glue gun. This way they won't come loose when kids hang things on them. You should also secure the dowel to the hooks with glue for the same reason.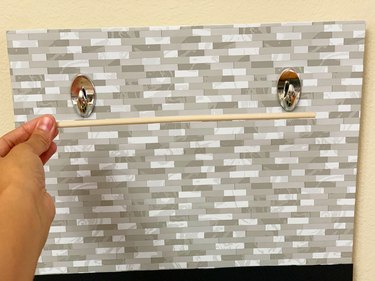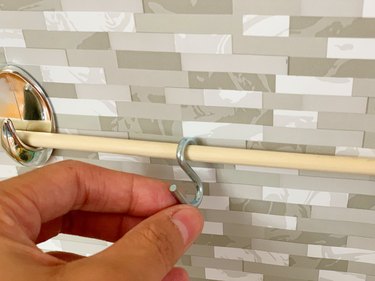 Step 6
Adding wheels to the bottom of the stove with a glue gun is a great way to make the play stove portable. Move it around the bedroom, living room or even your outdoor pay area.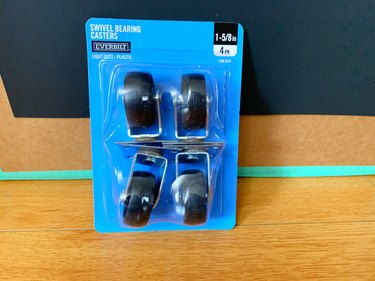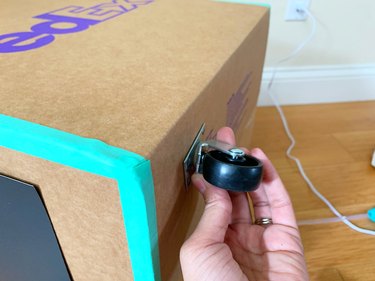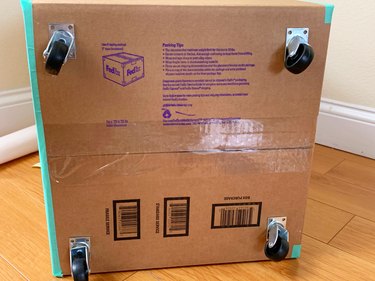 Step 7
Look at that — in a little over an hour you have created a budget-friendly toy stove that will bring your little one loads of fun!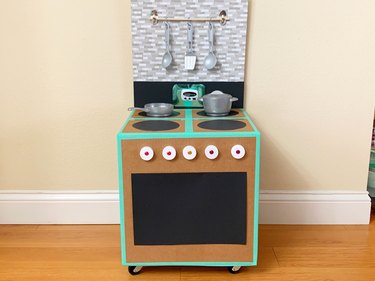 Click here to learn how to make a DIY cardboard play washer and dryer set!