It's that time of year again when ghouls and ghosts start coming out of the woodwork -- or the lampshade in this case! Here is a fun, easy craft to get you in the Halloween "spirit!" With just black paper, tape and a craft knife you can turn an ordinary lampshade into a spooky Halloween decoration!
Supplies
To create a spooky lampshade you'll need black construction paper, two printed copies of an eHow Halloween template, 4-6 paper clips, a craft knife, cutting mat, scissors and double-sided tape.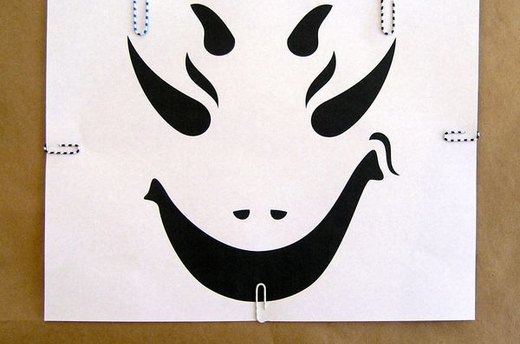 Attach Template to Construction Paper
Begin by attaching one of your two printed eHow Halloween templates to the black construction paper using paper clips.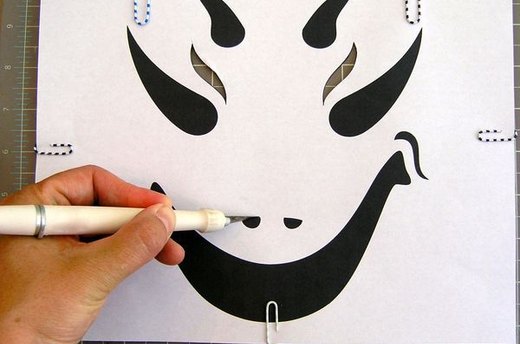 Cut Out Shapes
Using a cutting knife and a cutting mat, cut out the template shapes, beginning with the smallest shapes first. You can use scissors for the larger shapes.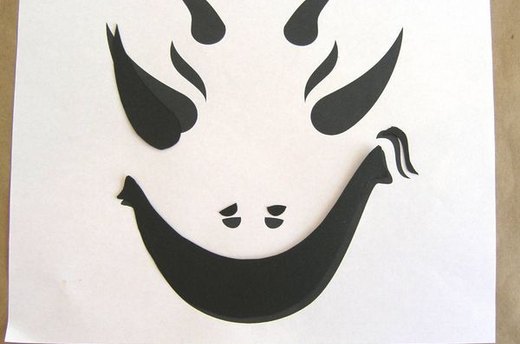 Use Extra Template for Cutouts
Use the second copy of the template so you remember where all of the parts go when you start placing the cutouts on the lampshade.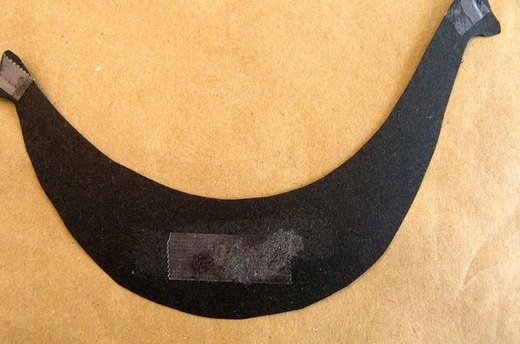 Apply Double-Sided Tape
Put a few pieces of double-sided tape on the front side of your cutouts. Make sure to tape corners and tight edges.
Place Face Inside Lampshade
Stick the cutouts on the inside of a white or light-colored lampshade. You can temporarily tape the template to the outside of the lampshade to get the shapes in the exact spot to form the face.