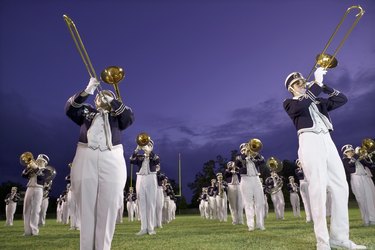 Homecoming is celebrated in the fall. Many high schools celebrate Spirit Week, starting on a Monday and culminating in a home football game and dance at the end of the week. Although homecoming usually involves long-standing traditions, variations can spark new life in the events.
Homecoming Court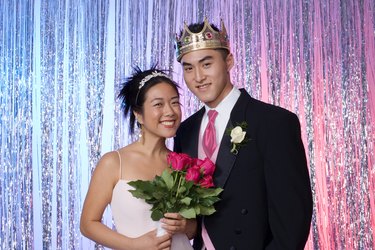 Crowning the homecoming king, queen and court is an annual tradition at most high schools. Many times, students choose the winners based on popularity. A twist to this practice is choosing candidates based on different factors such as volunteering in the community; being the most successful fund-raiser for a high-school club; tutoring other students; showing the largest increase in grade-point average; or overcoming a physical issue to play sports.
Homecoming Parade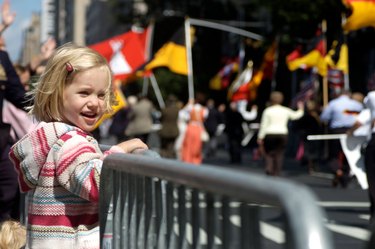 Host a homecoming parade in the neighborhood surrounding the high school to get the community involved. Invite an alumni or a member of a past championship team to be grand marshal. Ask high-school clubs such as academic, sports, art and theater groups to provide floats, and include class-reunion participants on a theme-based float from their graduation years. Honor a special school volunteer or business in the parade. Incorporate teachers' talents by having them march, dance or play an instrument to the school song.
Spirit Week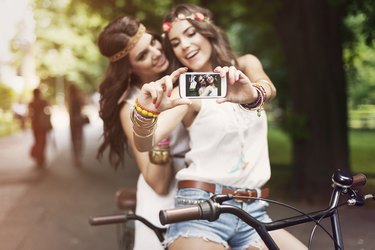 Designate the week of homecoming as Spirit Week. Every day, create a different theme at school where students dress in a distinct motif, such as hippie clothes, pro-sports team or multicultural attire. Do not forget the school-spirit wardrobe for Friday. Present daily competitions such as "Dancing With the School Staff," a game of "Jeopardy!" using questions based on school history, and other contests between classes.
Homecoming Dance
Prepare for the grand finale: the homecoming dance. Besides the annual dance where students dress in their finest evening wear, offer a game night at which participants vie for donated prizes from the community. Offer discounts for students attending both events. House the events in different parts of the school such as the gym and lunchroom.