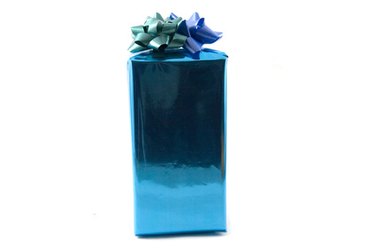 It might seem like a 65-year-old woman already has everything. But there are lots of things to draw on when you start considering what to buy. For example, think about what she has done with her life. She might be a professional in a corporation, a mother or a woman with lots of hobbies she enjoys. Any of those things call for numerous different gifts.
Charm Bracelet
Choose a charm bracelet for a 65-year-old woman. Go with a bracelet that she can add charms to throughout the years. Start her off with several charms, such as hearts with the birth stones of her grandchildren or a sterling silver charm shaped like her first initial. Choose other charms that fit her personality and interests, such as a high-heeled shoe, a whisk, a golf bag or a hair brush.
Donation
For the woman who truly does have everything, consider giving a donation in her name to a charity. If there is a charity that she regularly supports or volunteers with, give a donation to that charity. Otherwise, choose a charity that supports a cause you know is dear to her heart. For example, if she has pets that she loves, go with a donation to a local animal shelter. If she or a family member has suffered from a disease, donate to a group that is researching a cure.
Lessons
Maybe the woman you are shopping for is reaching retirement age or has already retired. Now, she will have time to do other things with her days and she might like learning something new. Lots of community centers and local colleges offer all sorts of classes. So enroll her in a course so that she can learn how to paint, to decorate cakes, arrange flowers, learn a new language or do yoga.
Gift Basket
A gift basket is always a great idea when you aren't sure what to get someone. Choose a gift basket filled with edible items, such as cheese and wine, chocolate or all the items needed to make a gourmet meal. Another idea is to fill a gift basket with items that go along with one of her hobbies. Create a gift basket with seeds, gloves, a trowel and a garden magazine for a woman with a green thumb, for example.