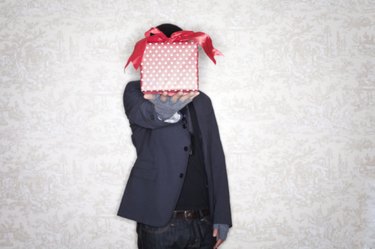 Whether gift-shopping for your boyfriend, brother or nephew, deciding what to purchase him can be difficult. Consider his lifestyle and how he spends his weekends. Putting thought into what he might like before you go shopping can help save you both time and money.
Sports-Related Gifts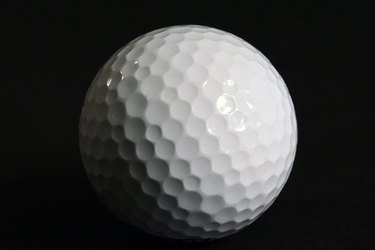 If he's into sports like golf, tennis or fishing, for example, consider presenting him with a sporty gift. Most golfers enjoy getting golf balls. If you don't know what brand he uses, ask the salesperson what brand is popular with men. If he's a hockey, baseball or football fan, he might enjoy a team jersey, baseball cap or other team paraphernalia. If he enjoys working out, perhaps a new sports bag to take to the gym would be appropriate. Look for one that has several zipper compartments for storing keys, wallet or other things that could easily be misplaced. An environmentally friendly reusable water bottle would make a useful gift for many men and even if he already has one, extras are nice to have.
Game-Related Gifts
Many men in their twenties enjoy video games. Depending on the type of game system he has, there are many accessories that you can consider giving such as a memory card, headset or controller. His game room might need a dart board or air hockey table. Find out if he likes playing board games, if so, check out the latest board games that he probably doesn't have yet.
Automotive Gifts
You will have an abundance of items to choose from if the man you are buying for is into cars. If he's someone special, a new widescreen GPS could be the perfect gift. Other automotive presents to think about are an all-in-one wrench, an electronic tire gauge or a portable heavy-duty compressor in case of a flat tire.
Outdoor Gifts
A portable smoker or grill would make him happy if he's into outdoor cooking. If he enjoys camping, a new hammock or tent lantern might do. If he's into hiking, consider hiking socks, a fancy compass or a clip-on multi-purpose tool for just about anything he might encounter on the trails.
Practical Gifts
If he has his own apartment, or shares a place with someone else, think about purchasing a gift to help keep him safe or get things done. A fire extinguisher or carbon monoxide detector could be something he needs. A new set of tools, a first aid kit or long-lasting LED flashlight would also make useful gifts.