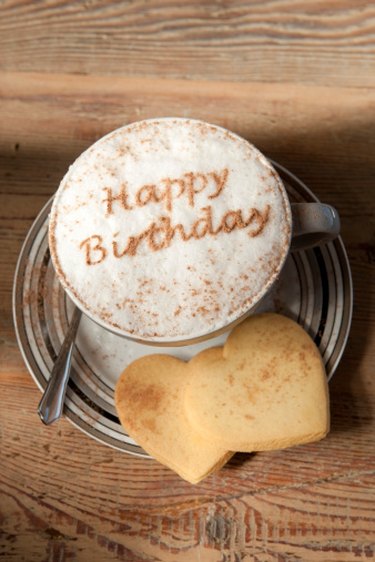 If your pastor's wife's birthday is coming up, give a gift that will be appropriate and appreciated. You can give an individual gift or a group gift--from the congregation, from a women's group in the church, or from the children in Sunday school.
Birthday Party
One of the best ways to show your pastor's wife how much you appreciate her friendship and her work in the church is to plan a surprise birthday celebration for her. Ask church members to perform specific tasks such as preparing the birthday meal, baking and decorating a cake and decorating the space. Plan some type of special entertainment such as the children's choir singing "Happy Birthday." Have everyone in the congregation sign an extra-large birthday card. You can purchase these cards in many retail stores.
Handmade Gifts
A handmade gift can be the perfect choice for your pastor's wife. Try making personalized ornaments for her Christmas tree, a patchwork quilt with birthday wishes on each panel, or a set of decorative throw pillows with religious imagery. A particularly moving gift is a video of church members talking about how special she is, perhaps recounting stories about times when she helped them in some way, ending each story with wishes for a happy birthday. Free software such as MovieMaker will help you to edit your video.
Gift of Charity
If your pastor's wife spends a great deal of her time helping those in need, one of the most meaningful gifts you can give her is a donation to one of her favorite charities. You can donate either in her name or anonymously, depending on her personal philosophy on charitable donations. Present her with a certificate that shows the donation in her name. Or set up a scholarship for young people in your congregation who want to go to college but can't afford it without help.