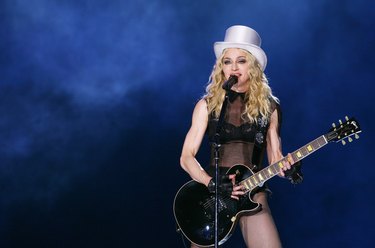 Dressing in costume isn't just for children. Lots of adults have fun wearing something they would never ordinarily wear and playing the role of an alternative personality. If you are in need of a costume, consider dressing as your favorite Hollywood star or fictional character. Experience what it would feel like to look and act like him or her.
Female Costumes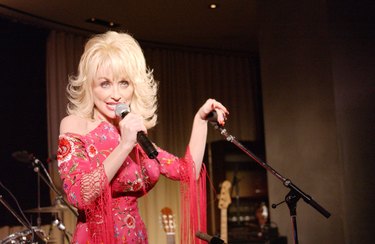 A popular Hollywood costume for women is Dolly Parton. To look like her, you need country-western-themed clothing with a sexy flair, cowboy boots, a teased, shoulder-length blonde wig, and red lipstick. She also has a large bust, so you could stuff your bra or purchase bust-enhancing bra pads. Carry a toy microphone or guitar. For a more sexy costume, consider dressing like the fictional Betty Boop. You will need a short, strapless red dress with a slight slit up one leg, or a long strapless red dress with a long slit, going up to the mid-thigh. You will also need a white garter that shows beneath the dress (if it is short) or through the slit (if the dress is long,) black eyeliner, red lipstick, red high heels and a short black curly wig. Other female icons include Lady Gaga, Madonna, Bettie Page, Audrey Hepburn, Cyndi Lauper and Beyonce. Fictional costume ideas include Jeannie from "I Dream of Jeannie," Pippi Longstocking, Lara Croft and Hannah Montana.
Male Costumes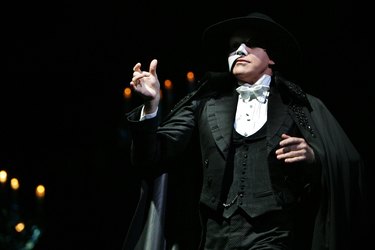 Bob Marley is a fun Hollywood costume for men. The main thing you need is a black dreadlocks wig, a colorful Rastafarian hat and and a tie-dyed T-shirt or reggae-style clothing. For a fictional costume idea, consider dressing like the Phantom from "The Phantom of the Opera." You will need a black tuxedo with a black bow-tie, a white ruffled dress shirt, a black cape, short black hair and a white mask that covers half the face. Other male icons include Michael Jackson, MC Hammer and Al Capone. Fictional costume ideas include Napoleon Dynamite, Indiana Jones, Beetlejuice, Willy Wonka, Jason from "Friday the 13th," Captain Jack Sparrow from "Pirates of the Caribbean" and Jake Sully from "Avatar."
Couples Costumes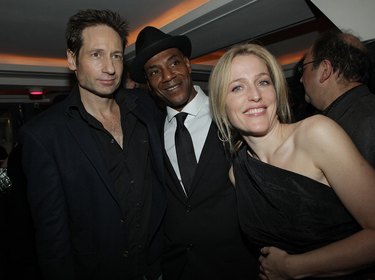 A classic Hollywood couples costume is Sonny and Cher. To dress like Cher, you need a long black wig with straight hair and 1960s clothing, such as a mini-dress with go-go boots or a beaded shirt and bell-bottoms with sandals. You also need '60s accessories, such as a tie-dyed hair band, love beads and a peace-sign necklace. Other ideas for a Cher costume include colorful makeup, red nail polish and a toy microphone. To dress the part of Sonny you need bell-bottom pants, a button-up shirt with a vest, a shaggy dark brown wig, a black mustache and a headband. You could also add a toy microphone. Other Hollywood couples' costumes include Marilyn Monroe and Joe DiMaggio, Elvis and Priscilla Presley, Ozzy and Sharon Osbourne and Britney Spears and Kevin Federline. Fictional couples costume ideas include Al and Peggy Bundy, Dan and Roseanne Conner, Drew Carey and Mimi, Gilligan and Mary Ann, Mork and Mindy, Mulder and Scully, Austin Powers and Felicity Shagwell, Bonnie and Clyde, Danny and Sandy from "Grease", Lucy and Ricky Ricardo from "I Love Lucy," Rose and Jack from "Titanic" and Buffy and Angel from "Buffy the Vampire Slayer."