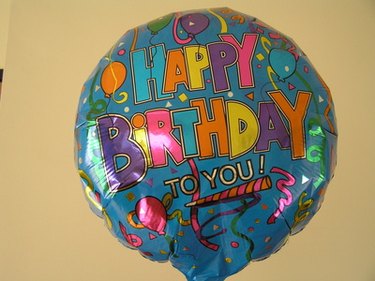 You should always celebrate every birthday. Often times the birthdays that fall outside the milestone birthdays--16th,18th and the 21st birthday gets down played. Your 19th birthday can be just as fun and important. There are a number of fun things you can do to celebrate this special occasion that you will remember for years-to-come.
Skating Party
Host a late night skating party for you and some of your friends at your local skating ring. What's normally included with this reservation is a party room for you and your guests to hang out in and party when you're not on the ring skating. The atmosphere is filled with live DJ music, cool lights and lots of energy as you skate and dance the night away. If you want to make this event even more memorable, make it a costume theme party and ask your friends to come dressed in a costume.
Clubbing
You can never go wrong with great music coupled with a fun night of dancing and mingling in a night club. Reserve a table at your local 18-and-over nightclub, invite a few friends out and add them to your guest list so they can get in free of charge. Every club has different requirements to reserve a table so be sure to call management at the night club to inquire. Many nightclubs allow birthday guests with a reserved table to bring in a birthday cake and balloons to help celebrate your event.
Weekend Getaway
Make your 19th birthday a weekend long celebration. Gather three of your closest friends and plan a mini vacation. To keep costs to a minimal reserve one room to share and split the costs equally amongst everyone. Save even more money by driving to your destination instead of flying. Only invite friends that are at least 18 years old if you plan on attending any nightclubs.