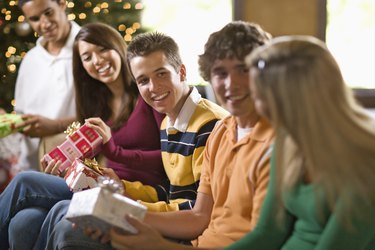 Buying gifts for teenagers can be a brain-wracking endeavor, especially shopping for a 15-year-old boy. Oftentimes, expensive items like computers, iPods, video games and other electronic items top the Christmas wish list. You don't have to spend a fortune for an appealing gift; there are many inexpensive to moderately priced gifts that 15-year-old boys will enjoy.
Wallet Filled with Cash and/or Gift Card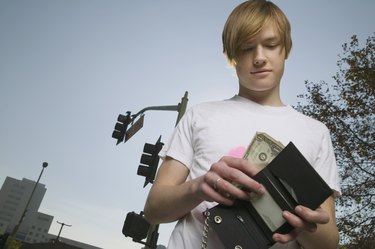 Giving cash or gift cards may seem too impersonal to some people, but teenagers love having cash to spend and the option to buy exactly what they want. Gift cards to an electronics store, Starbucks, Jamba Juice, or the child's favorite clothing store or eatery are popular with teenagers. Placing the gift card or cash in a cool teen wallet helps to personalize the gift.
iPod Accessories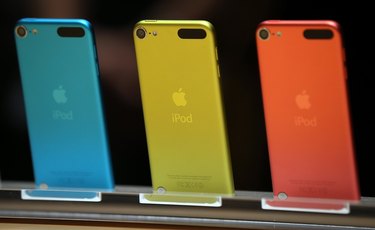 Almost all teenagers have an iPod, and iPod accessories are well-received gifts. A sports armband to carry an iPod during exercise is perfect for an athlete. iPod docking stations are another practical accessory. Teens love stylish iPod covers to protect their beloved iPods; many covers come in removable vinyl art prints. Many kids also enjoy big cushy headphones that block out exterior noise, so they hear nothing but the music. You can purchase an iTunes gift card to accompany the accessory.
Pocket-Sized Guitar Hero Game
For $9.99, teens can enjoy the immensely popular Guitar Hero video game anywhere. Guitar Hero comes in a pocket-sized version, with 10 songs from the original Guitar Hero and Guitar Hero 2. The game has three levels of play and an LCD volume control. The game requires three AAA batteries.
Create Your own Converse or Vans Shoes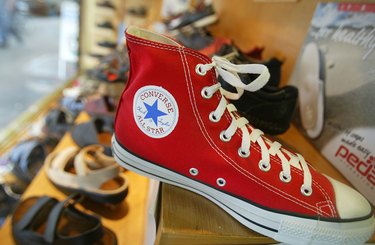 Teens love shoes and shoes actually carry status among this age group. To be ultra-stylish, kids can design their own Converse or Vans Shoes. They simply go to converse.com or Vans.com and choose color, style, eyestays, stitching and many more details to create their own customized shoes. A gift card to either one of these websites is a unique and much-appreciated idea.
iHat MP3 Beanie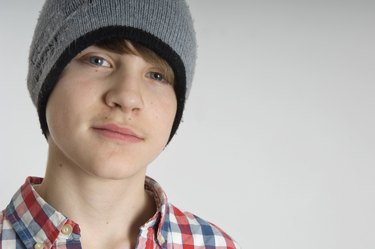 The iHat is a beanie hat with 2 true stereo surround sound headphone speakers built right inside. The beanie camouflages the speakers so you can listen to music without anyone knowing. The iHat is perfect for traveling, walking, skating, jogging or any favorite sports activity. This unique gift is only $25 at amazon.com.