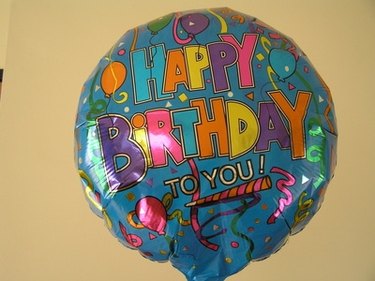 Birthday parties are not only for children, but for teenagers as well. Turning 15 is a big deal so why not celebrate by throwing a party? Most teenagers will choose ideas that are cool, yet enjoyable for a birthday party. They may have outgrown Star Trek, Cinderella and Mickey Mouse, so here area few ideas to help make a party the most memorable 15th birthday ever.
Backyard Dance Party
Take the iPod outside and dance the night away. Decorate the backyard with balloons, candles and strings of outdoor lights. Brush away debris and move lawn furniture off to the side to provide a makeshift dance floor. If the party is going to be held around a pool, perhaps have a luau and offer non alcoholic margaritas.
Taco Bar
Create a taco bar. Place bowls of taco meat, seasonings and toppings on a table buffet style. Offer lettuce, shredded cheese, dice tomatoes, chopped onion and sour cream. Present not only hard taco shells but soft tortillas as well. Teens like to eat, so be sure plenty of food is set out on the table for all to enjoy. Don't forget bowls of tortilla chips and salsa.
Spa Party
Take a 15-year-old girl to the spa for her birthday or better yet, bring the spa to her. Pamper her with facials, manicures and pedicures. Have her enjoy a full body massage as the polish dries. Take pictures of the birthday girl and her friends to remember a fun-filled day of pampering and relaxation.
Trading Card Party
Throw a baseball or football trading card birthday party. All ages can enjoy trading cards back and forth, even 15 year olds. They like to see who has what and what kind of deal they can make to get a particular trading card. Throw a few hamburgers and hot dogs on the grill, add a bag of chips, and let the party begin.
Oldies but Goodies
Send out invitations for an "oldies but goodies" birthday party. Instruct the recipients to arrive in a 70s or 80s style of fashion. Play old records and cassette tapes if available. Hold a contest for the best dressed, or teach them dances from that time and have a dance contest.