Spray snow is a product that comes in a standard spray can that you can spray safely on any surface. It creates the look of real snow. Spray snow offers several decorating options to enhance your holiday decorating displays.
Windows
Use spray snow on your windows to give the inside of your home the look of an outdoor winter wonderland. Create the spray snow effect on the windows behind your Christmas tree to add an outdoor look for your Christmas tree display.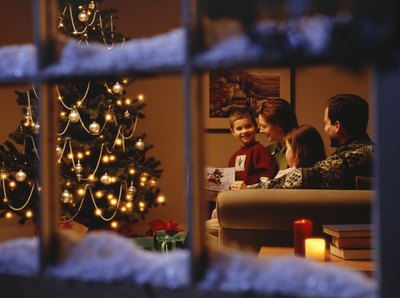 Mirrors
Use painter's tape to create the look of window panes on your mirrors, and then use spray snow to make your mirrors look like they are windows looking out into a winter landscape. This effect will help confuse guests while adding an intriguing decorating angle to your holiday scheme.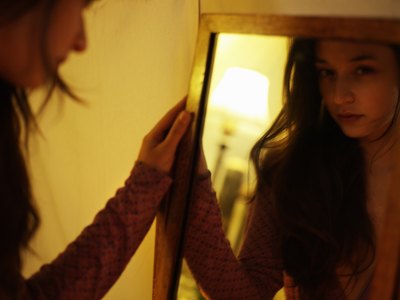 Stencils
Use holiday stencils to create spray snow designs on your windows and mirrors. You can create large snowflake designs on your windows to add to the winter landscape look, or you can just make any kind of Christmas symbol you would like to augment your Christmas decorations.
On Your Other Decorations
Spray snow can add an outdoor look to any of your Christmas decorations. Apply spray snow to your Christmas wreath, your green garland, the evergreen branch wraps around your Christmas candles or anywhere you have the look of evergreen branches that would benefit from snow. Branches can be real or fake.
Christmas Tree
Whether you have a real Christmas tree or an artificial one, using spray snow can make your tree have an outdoor look. Use spray snow on the ends of the branches of your Christmas tree, and maybe along the very top as well. Avoid using the spray snow on the lower branches if you have small children or pets.