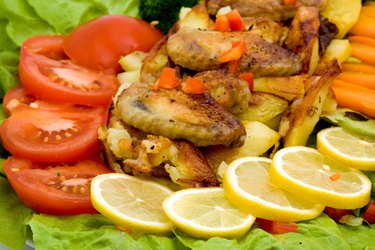 Prom is one of the most formal, memorable dances a high school student will attend. Many prom attendees choose to celebrate beforehand by enjoying a pre-prom dinner party. While planning a pre-prom party, remember to select foods that are easy to eat, as most of the teenagers will be in tuxedos and formal ballgowns that stain easily. Food should be festive, yet tasty, and add a dash of elegance and excitement to the night.
Cheese and Crackers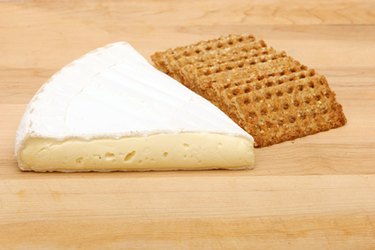 A simple dish, cheese and crackers is ideal for a pre-prom party because the food is so easy to eat. If a prom girl happens to drop a few crumbs on her dress, clean-up is quick and simple. Dress up this dish with a few herbs to garnish fancy cheeses and party crackers. For a lactose-free option, provide a few crackers topped with non-dairy spread.
Mini Sub Sandwiches
For a main dish that's light and minimally messy to eat, miniature sub sandwiches do just the trick. Serve a variety of subs on white or whole wheat bread with popular meats, such as roast beef and turkey. Avoid putting mayonnaise or mustard on the subs, as this may make the sandwiches unnecessarily messy. Instead, set condiments and toppings to the side of the sandwiches as optional ingredients.
Caesar Salad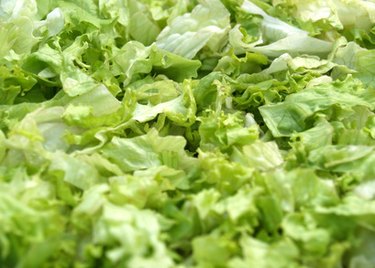 One of the most important things to remember when preparing your pre-prom dinner is to avoid serving heavy foods that cause party-goers to feel bloated or full. A light Caesar salad is just the way to fluff up your menu and offer guests a savory alternative to traditional party foods. Simply toss lettuce with Caesar dressing and top it with croutons and shredded Parmesan cheese.
Skewered Fruit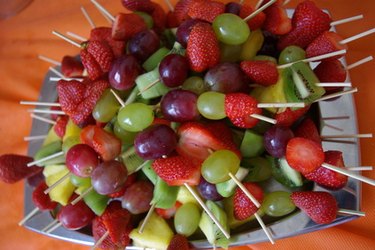 Party menus often include some sort of fresh fruit, but it is often difficult to serve in an elegant and formal way. For a fresh way to serve the sweetest fruit, cut up a variety of fruit and place several pieces on a bamboo or metal skewer. Prepare several skewers and serve them on a platter surrounded by greens. Choices include pineapple, blueberries, bananas, apples, grapes and cherries.
Truffles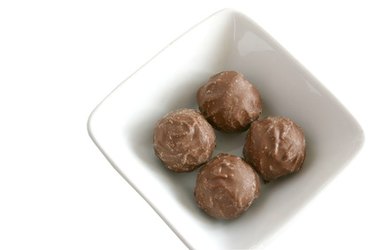 End the pre-prom party on a sweet note with chocolate truffles. Make your own or purchase them; truffles are available in a variety of flavors. Use the treats as centerpieces for the dinner table, placing them on fancy serving dishes or small doilies to show off the elegance and tastiness of the chocolate.