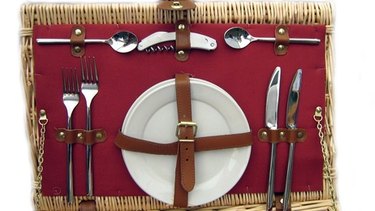 Gift baskets are often a coveted raffle prize because they combine a selection of items grouped around a compelling theme. A stimulating, widely appealing theme is essential to assembling a raffle basket people will want to get their hands on, and just as important, makes them more likely to enter the raffle. Think outside the usual range of gift basket themes, and tailor the theme to your audience.
Fun in the Sun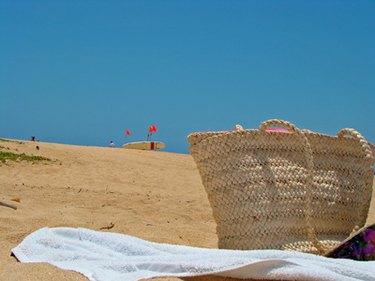 Assemble a basket that reminds people of a day at the beach basking in the summer sun and playing in the surf. Include a beach towel, sunscreen, a straw beach tote, several "summer reads" (mass-market novels identified as plot-driven and easy to read), a hair detangling treatment, aloe vera in case of a sunburn and a gift certificate for an introductory surfing, sailing, or SCUBA diving lesson.
Thai Cooking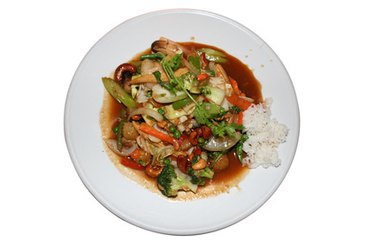 Even people who love to cook and experiment with new dishes can be intimidated by Thai cooking. The ingredient lists in Thai recipes are usually long and filled with unfamiliar ingredients. Load up an Asian-style basket with a Thai cookbook or two, plus a spice kit, cans of organic coconut milk (light and full fat), jars of chutneys and bottles and boxes of specialty ingredients, like fish sauce, tamarind juice, lemongrass, kaffir lime leaves, chili pastes and palm sugar.
Home Spa Basket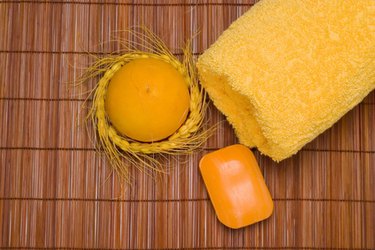 Spa baskets are a perennial raffle favorite for good reason: people love them. Stuff an attractive basket full of handmade soaps, lotions, body scrubs and butters, a loofah, a white Egyptian cotton robe, a handheld massager, a book on home pampering, relaxing music CDs, a selection of healthy juices, essential oils, hair treatments and, of course, a pair of slippers.