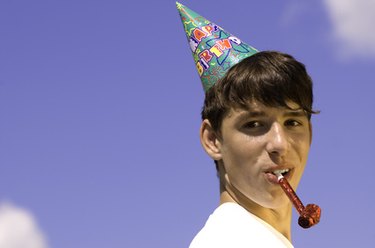 Fifteen-year-old boys and girls are too old to celebrate their birthdays at the local fast food chain or decorate their homes with cartoon characters. By age 15, teenagers prefer to celebrate their birthdays in ways that allow them and their guests to practice their new-found level of maturity.
Mall Scavenger Hunt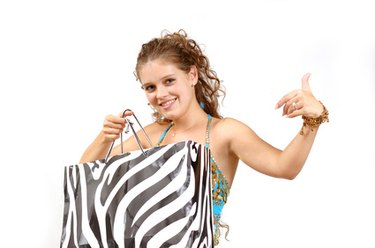 Send the birthday boy or girl and guests on a mall scavenger hunt. Develop a list of teen-related items, such as a popular name brand clothing items, the latest CD or movie release, a popular brand of shoes, the latest video game or other teen gadgets. Divide the guests into at least two groups and instruct the teens to find the items inside the mall. For a more challenging game, specify that particular items must be located in a specific store. Be sure to send them all over the mall so that they find the items in various locations, not just one small section of the mall. Gain approval from store managers before the party date. Have a store employee sign off on the item to ensure a fair game. For security purposes, the teens must not go outside the mall and they must stay with their assigned groups. Clarify that the teens should not purchase the item. They only need to locate it inside the specified store and get the signature of a store employee.
Pool Party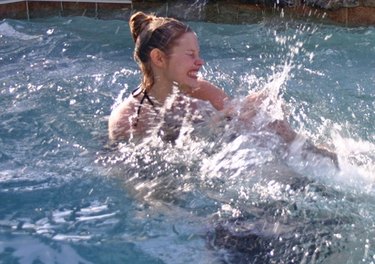 If the birthday falls in the summer months, have a pool party. Equip the pool with netting and floats for pool games like water volleyball and basketball. Decorate the pool surroundings with luau decorations and play music. Provide non-alcoholic tropical beverages and snacks.
Before the party, prepare the pool for safety. Check step rails, ladders, slides, diving boards and fencing for needed repairs. Check with the party guests' parents to verify swimming skills. Provide life jackets for non-swimmers. If possible, hire a lifeguard to ensure safety.
Skating Party
Call the local roller skating or ice skating rink and ask about birthday party policies. Some rinks allow birthday guests to rent a section or table during preset days and hours. Others allow party guests to rent out the entire rink for a specified period of time. Ask whether party guests should bring their own skates or if they can rent skates. Determine if the rink provides a DJ, especially if the party guest plans to rent out the entire rink. Plan skating games such as the "Hokey Pokey." Challenge more experienced skaters to participate in skating relays and races. If the rink allows, party guests might choose to decorate for a theme such as a 1950s, '70s or '80s theme skate. Have the party guests come to the rink dressed in the attire appropriate for the chosen decade. Provide a ticket for one free admission to the skating rink on a regular skate night as a party favor for guests.