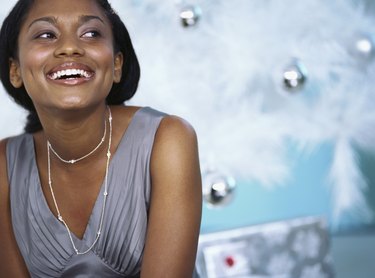 Choosing the right Christmas gift for the 25-year-old woman in your life shouldn't be as difficult as you may fear. Consider her lifestyle, personality and the things she loves before you begin shopping. More importantly, make a mental note of anything you know she doesn't like, and avoid those items.
Clothes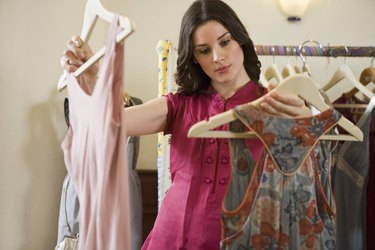 Clothing and shoes are the perfect gift for a 25-year-old fashionista, but only if you are completely in-tune with her taste and know her size. In most cases, a gift card to her favorite clothing or shoe store might be a better idea.
Jewelry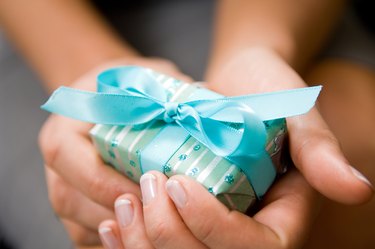 A new necklace, pendant, earrings or bracelet makes an ideal gift for a woman who enjoys wearing jewelry. It is not, however, a good idea to buy jewelry if her tastes are very specific or if your budget does not allow for a piece of well-crafted jewelry that will last. An engagement ring might be in order if you're ready to pop the question. If not, a ring that is obviously not an engagement ring would work if she enjoys wearing them, such as a birthstone ring.
For the House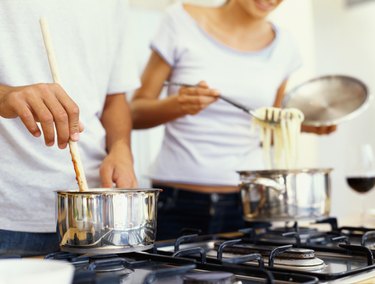 Household items serve as practical Christmas gifts for a 25-year-old woman who recently got her own place or hasn't had the finances to finish decorating her space. For example, kitchen or bathroom items, rugs, bedding, art or other decor items are useful. Before purchasing decor items, you should know her decorating taste, style and any color schemes or themes she's already using in her home.
Electronics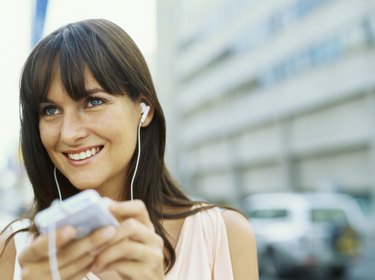 Small electronics, such as a new cell phone, flat-screen TV or stereo system might be perfect if she's into the latest technology or is always on the phone. A personal music player or accessories for one she already owns would be ideal if she loves music. If she's still in school or working on her career, a new desktop or laptop computer might be best. Besides thinking about her needs and wants, be honest with yourself about your budget before purchasing an expensive item.
Entertainment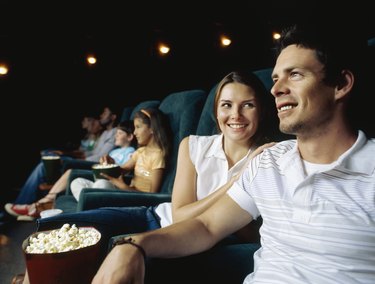 Concert tickets, movie theater passes or tickets to the latest art show or play would likely thrill a socialite, or the woman who's always going out to experience such events. If she prefers home entertainment, the latest DVD releases in her favorite movie genre, the new book by her favorite author or video games are options.
Personal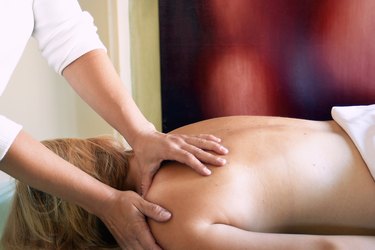 For the pampered lady, consider certificates for manicures, pedicures, her favorite hair dresser, masseuse or a day at the spa so she can indulge in it all. Even if she isn't the pampered kind of woman, she may appreciate being able to act the part for a day. This shows her that you appreciate all she does in her day-to-day life and feel that she deserves a break.
Sentimental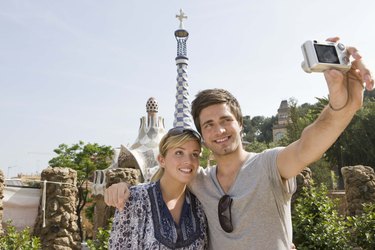 Sentimental gifts can be less expensive if your budget is a concern, and usually much more meaningful than the latest gizmo or gadget. Consider a personalized picture frame with words, such as "best friends forever" with a picture of the two of you inside, a small trinket from a recent trip you took that fits into her collection, such as a shot glass or key chain, or make a scrapbook about your favorite times together. Homemade items such as quilts, blankets or jewelry are other items that will always remind her of you.
If All Else Fails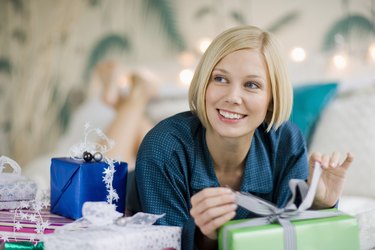 If you're still stuck as to what to get her, consider a gift card to her favorite store, restaurant or download site. If all else fails and you can't even name a place she might like a gift certificate for, consider a prepaid debit card with the Visa, MasterCard or American Express logo on it.