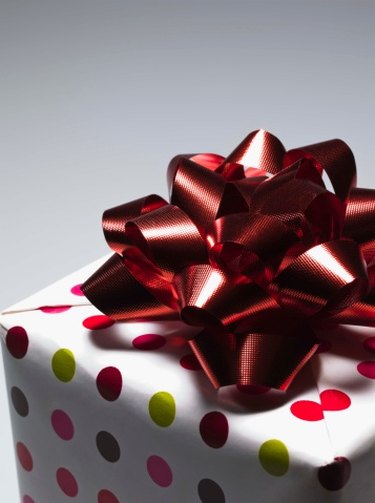 Finding the perfect mother's day present for your daughter-in-law can be a difficult task. Many times, mother-in-laws want to find an appropriate and thoughtful gift to honor their son's wife and mother of the grandchildren. There are a number of mother's day gift options appropriate for a daughter-in-law, however, these gifts should be personal and fitting for the recipient.
Picture frames are simple and thoughtful gifts that nearly every mother will enjoy. A quality picture frame can be purchased from a local craft or department store, or you can order personalized picture frames at online retailers, or engrave-able frames at local specialty stores and kiosks in the mall. Leave the picture frame blank or put a picture of her family in the frame, or a special picture of her and her children. If you really want to surprise her, gather your grandchildren together for a special portrait taken by you or a professional, and put it in the frame.
Gift certificates are generally fairly common gifts, but the right gift certificate can make a perfect mother's day gift. Give her a gift that will let her treat herself to a manicure or an afternoon at the spa. If the two of you are close, give her gift certificates or tickets for something for the two of you to do together such as a concert or a festival. You can also give gift certificates for dinner and a movie for her and your son to enjoy together on a special night out.
Gift baskets can be easily constructed to include items that are specifically tailored to your daughter-in-law's interests. Arrange her favorite foods in a decorative basket, or an arrangement of her favorite coffees or teas and some decorative coffee mugs. If she is a wine drinker, arrange a few bottles of wine and some nice wine glasses and wine bottle stoppers in a basket. Treat her to a gift that allows her to pamper herself, such as a basket of lotions, scrubs, bath bubbles and other beauty items.
Jewelry always makes a great gift for mother's day. A nice piece of jewelry doesn't have to be expensive, so consider getting her a simple, quality piece of jewelry she can wear everyday. Ask your son for advice on what type of jewelry she likes or wears often, or look for clues yourself to find something you know she will enjoy. You can also get her a custom made piece with the birthstones of all of her children in it, to commemorate each child's birth.
Flowers are simple and thoughtful gifts that every woman will enjoy. Surprise her with a special bouquet of flowers that are sent to her home, or sent to her work during the week prior to Mother's Day. If you are having a get-together on Mother's Day, give a bouquet of flowers or a potted plant to your daughter-in-law when you get together. If she is a gardener, get her plants or flowers for her yard or garden that you can help her plant.