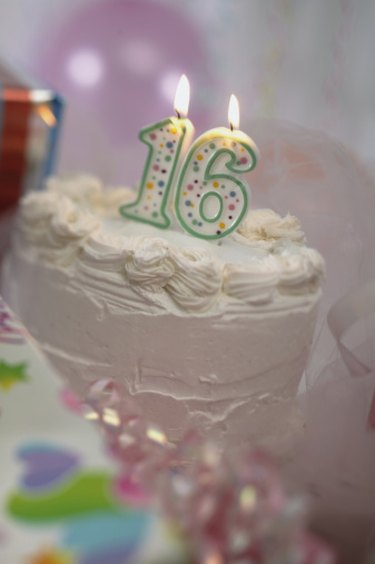 Turning 16 is a big milestone in American culture and some parents choose to treat their 16-year-olds to a trip. Going on a vacation for your 16th birthday is a good way to celebrate and practice your growing independence. There are various trip options for a variety of budgets so whether you have a few hundred or several thousand to spend, there is a sweet sixteen trip for you.
Disney World
While most people think of Disney World as a place for little kids, it can be a great sweet sixteen trip destination. There are activities for all ages available there and it is comforting for parents who are sending you alone to know that it is a relatively safe location and there's not a lot of need to leave the park if you're staying in one of the resort hotels. When bringing the whole family with you, Disney World has attractions for everyone. If you keep an eye out for deals online it can be a trip that fits a lower budget.
New York
New York is a place that makes people think of being on your own so it's a great destination for a sweet sixteen trip to mark your increasing independence. If your family accompanies you to New York, it doesn't have to feel like a family vacation because your parents may pay for you to have your own room and you can explore the city while having a cell phone on your person for emergencies. It's easy to get around because of the subway system so you can easily meet up to do family activities and then go shopping on your own or with friends.
Europe
Europe feels exotic to many teenagers because it's the home of rich history and different cultures. You can go with your family and see the sights together, go on your own or your family can come with you and you can exercise some of your freedom by going sightseeing alone and meeting back up with your family at different points. This is significantly more expensive than a trip within the states, but if you have a bigger budget it's a very memorable experience.
South America
Going to South America can change your perspective on life, being in a place with such a different culture than yours, and if you're a student studying Spanish you can practice your foreign language skills in some of the countries there. It can be more expensive to get there than someplace in the United States, but much of the food and entertainment is significantly cheaper in countries there like Brazil. You may be able to go without your family with a church group as many churches do mission trips to South America.