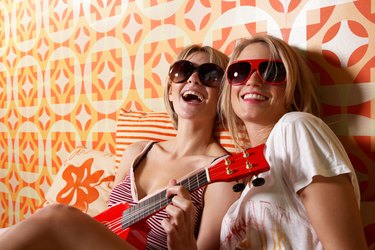 Turning 19 means the last of one's "teen" years and a great reason to celebrate. However, 19-year-olds are still too young to drink alcohol, but are too old to want a party that would be suitable for a younger person. Theme parties are a great way to celebrate a 19th birthday with a party the guest of honor is sure to remember for a lifetime.
Hawaiian Luau Theme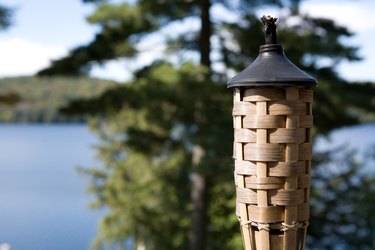 A Hawaiian luau theme can be a fun and easy theme for a 19th birthday party. Invitations should include the time, date and location for the party. Make sure to tell guests to wear Hawaiian theme clothing, like a tropical shirt and khaki shorts. When guests arrive, pass out leis for them to wear.
Decorations can consist of streamers, balloons, napkins, plastic plates, cups, forks and a tablecloth in bright colors like pink, orange, yellow or turquoise. Beach towels adorned with magazines, suntan lotion and sunglasses can be strategically placed for decoration; as well as beach balls scattered in various places. Tiki torches can line the walkway to give the guests the feeling of a tropical atmosphere. If the party is being held in a backyard, a pool can be set up or a trampoline rented for the evening to entertain guests. There should also be an area for the kids to dance. In addition to current popular music, play some Beach Boys songs to keep people in the luau mood.
Food for a Hawaiian luau-themed party can be simple. For example: fruit kabobs, Hawaiian bread and dip and finger sandwiches. In addition to soda and bottled water, tropical drinks can be served as well. The 19-year-old guests will get a kick out of drinking virgin pina coladas or even tropical smoothies.
Mexican Fiesta Theme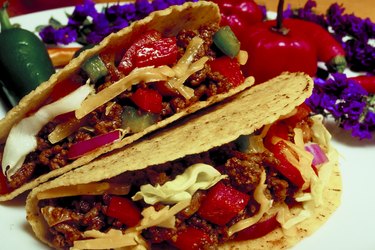 A Mexican fiesta is a creative way to celebrate a 19th birthday. Invitations should include the date, time and location of the party. Decorations such as streamers, napkins and tablecloths should be bright colors. Purple, turquoise and yellow will give the feel of a traditional Mexican atmosphere. Mexican posters can also be hung on walls to complete the theme. Things like sombreros, maracas and chili pepper lights can be purchased at Oriental Trading Company to add to the decor.
To entertain guests, make sure there is space for them to dance. In addition to the current popular music, include some traditional Mexican music as well. For food, a make-your-own taco bar is something guests will enjoy. Taco dip and chips can also be served for snacks. Soda and water can be served for drinks, but guests may also enjoy things like tropical fruit smoothies and virgin margaritas.
Casino Party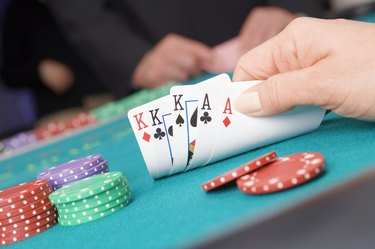 A casino theme is one party that is sure to keep guests entertained for hours. Slot machines and card tables can be rented and adults can run the games. When guests arrive supply each of them with fake $1,000 bills that can be traded in for chips. As the night goes on, have more fake $1,000 bills passed out to the guests so they can keep playing if they lose. At the end of the night the chips can be traded in for fake money and the guests can purchase various prizes with their winnings.
To decorate for a casino party, simply hang streamers in red, white and black. Coordinating balloons and table linens should also be used. Make sure to have a table set up with food and one set up for various prizes guests can purchase at the end of the night. Keep food and drinks simple with deli trays so guests can make sandwiches, vegetable trays, chips and dip, soda and bottled water.